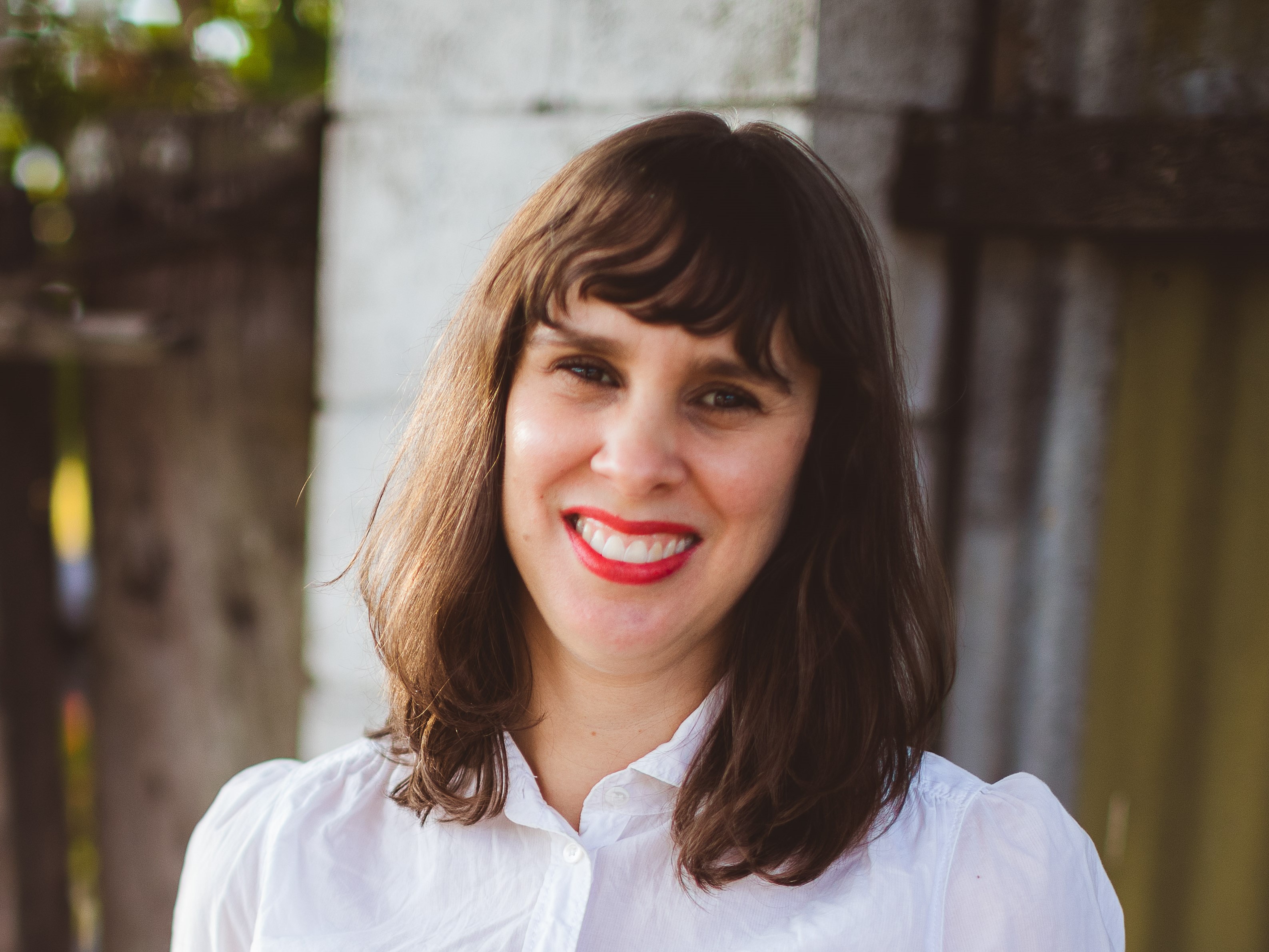 Victoria writes works of fiction and for theatre. Her novel for young adults, The Dream Walker, was nominated for the Queensland Literary Awards and the Children's Book Council of Australia Awards.
Recently Victoria was commissioned by the Museum of Brisbane to write a work for The Storytellers, an interactive exhibition celebrating the layers of the city's history.
Victoria lives in Brisbane with her family and a blue heeler who is 98 in dog years. She often googles rescue cats, even though she is allergic. When not writing stories Victoria works as a communications nerd.
Victoria's new book Gus and The Starlight is her first story for Middle Grade readers. It is set in a haunted drive-in movie theatre.
Workshops
Write your way out of this one
Work with Victoria to draw on your funny, embarrassing and wonderful moments to create stories your friends will want to read.
Suitable for Grades 5 and up.
Bones in the garden: writing for performance
Here we will look at character, form, structure, language and symbol to develop your haunting new work.
Suitable for Grades 10- 12 and adults. May be tailored for beginning or intermediate writers as well as masterclasses.
Victoria welcomes your invitation to deliver workshops at your school or event and can tailor content to your topic.
Talks:
The wonky goat track: my pathway to publication
Hear one writer's take on staying the course
Suitable for grades 8-12 and adults
Regional lives, regional stories
Inspired by the richness of the regions? Be stirred to write the small town, big-hearted story you were born to tell
Suitable for grades 8-12 and adults
Literature and early literacy
Some notes on mothering and writing (or what I learnt reading Noni the Pony for the 100th time)
Testimonials
Victoria Carless was the perfect fit for our senior school students during Book Week. Despite the fact that Victoria was speaking to audiences of more than 200 students, Victoria has the ability to present as if she's speaking to each student directly. She is genuine, humble and honest as she takes students through the story of her life to showcase the trials and tribulations of being an author and playwright. Victoria ensured that her presentation had ample time for questions and her answers to the questions were thoughtful and meaningful to each student. I have had several teachers, following Victoria's presentations, approach me to share that students have been inspired and positively provoked by Victoria's sessions. Most impressive is that Victoria spent her lunchtime surrounded by students who loved her presentation and wanted to share and learn more from her. We thank Victoria for her time and would gladly have her back to present again.

A.B. Paterson College - September 2022

Victoria was a wonderful addition to our Literary Festival this year. She engaged fully with the boys and offered many insights into the writing process and how to create intrigue and drama within a story. The boys were fully engaged, particularly in the playwrighting workshops.

Ambrose Treacy College - April 2022