Speaker type
Author
Storyteller / Performer
Educational consultant
Motivational
Virtual visits

Biography
Tiff Bollhorn is an Environmental Author and Educator. Tiff first fell in love with the natural world as a child. Adventuring deep into the Canadian wilderness on canoe trips each summer, grew her wild love and curiosity for the Earth, leading her to pursue sciences, studying Oceanography, Geology and an undergraduate degree in Biological Sciences.
With a Masters degree in Environmental Education, Tiff has been sharing her love for the Earth through teaching ecological and sustainability education for over 15 years. She has taught for an array of environmental organizations including nearly a decade at CERES Community Environment Park in Melbourne. She also has years of experience as a school-garden teacher and has also been a sustainability facilitator the Australian Sustainable Schools Initiative (AuSSI).
Inspired by her years of teaching, Tiff has co-authored WONDER EARTH with Zanni Louise, a children's picture book about our wondrous connections to the Earth in everyday life. Tiff is excited to be using this book to run Ecoliteracy Workshops for schools and events, celebrating life and connection, weaving together art and science. Since becoming an author, Tiff has presented with the Byron Writers Festival StoryBoard program, and at events such as the Sidestep Kids Festival hosted by Roundabout Theatre and at the Dark Science-New Moon Science Week Program hosted by the Lismore Regional Gallery.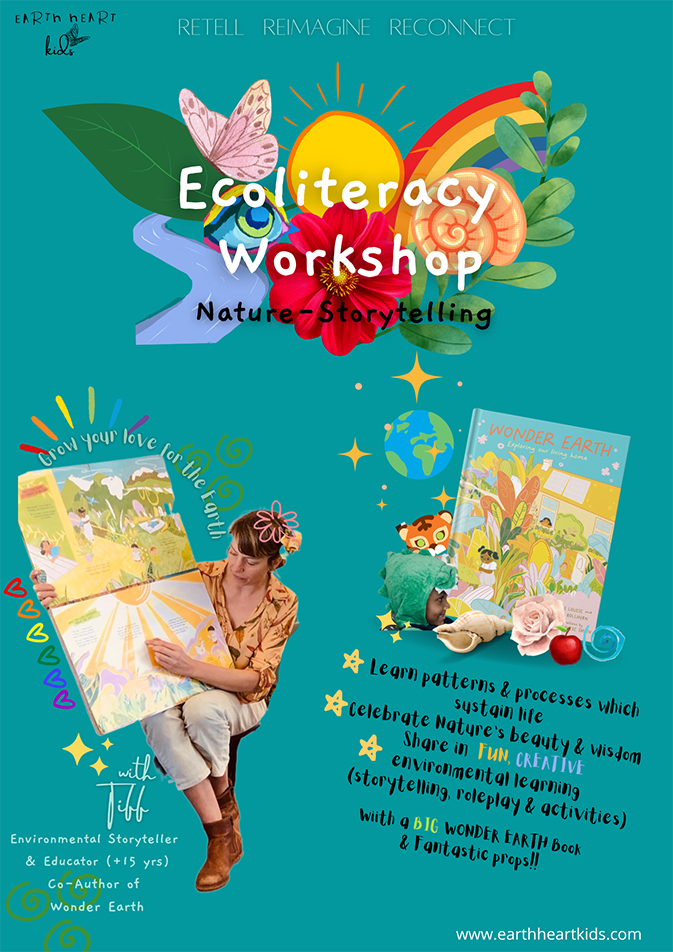 Have you ever wondered what it means to belong to a living home, full of colors, patterns and connections? Did you know we are connected to flowers, seashells and dinosaurs everyday of our lives? Grow your Ecoliteracy and explore creative writing for the Earth with Tiff.
Tiff is passionate about combining Ecoliteracy (understanding how the Earth works) with creative writing to explore and grow our relationship to Nature. She believes in teaching the importance of Story-both in hearing the stories around us of living world we've forgotten how to hear, and the importance of a creating a new cultural story of abundance, beauty and health for a positive future.
Tiff offers a unique approach in her teaching, offering a deep appreciation for the beauty and wisdom in Nature, inspiring a renewed earth kinship in children. Her workshops, joining ecology and creativity, hope to inspire children to be curious, appreciate, and better understand all that we are connected to and a part of, inspiring an open mind and heart for all that we can become.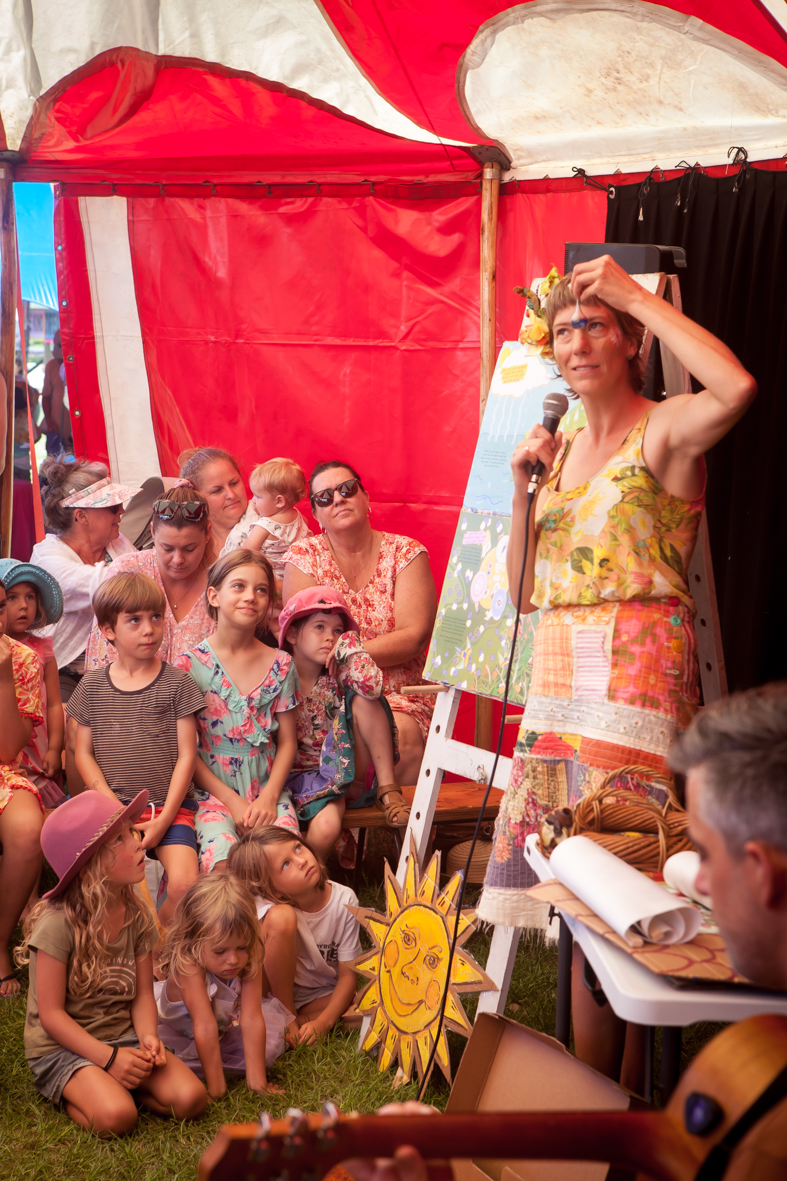 Workshops
(All workshops are for Primary school; 1.5hrs-2hours; Any workshops can be adapted to be a presentation with an included Author's talk as well)
Each workshop combines growing Ecoliteracy Skills with Creative writing for the Earth, inspiring healthy minds and hearts for the future.
Explore Your World! Creative Writing and Reflection
Would you like your students to stop and marvel at the amazing world around them and build their ecological literacy? The Earth has so much to share if only we stop, listen and wonder. Come along on a beautiful journey of what it means to belong to our earth home through exploring some themes in a BIG version of WONDER EARTH. Celebrate the colors and patterns of the natural world. Hear and tell an earth story. Blending creative writing with inspiration from nature, children reflect on their relationship to the world around them.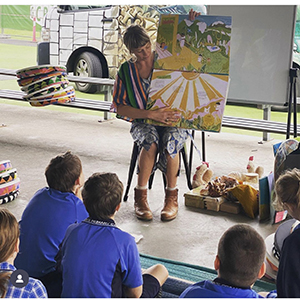 Celebrate Your World! Make your own Wonder Earth Book
Have you ever had an experience in Nature where you really paid attention and for a moment felt you were part of everything around you? In this workshop, students will deepen into their own personal experience and connection to the Earth. Through creative writing and using the themes from WONDER EARTH as inspiration, students will reflect on both the heart-felt significance as well as the scientific importance of a personal 'wonder earth moment', and create a class Wonder Earth book!
Love Your World! Building a New Story
What are some of the stories around us of the living world which have sustained life for million of years? What are some the stories we've forgotten how to hear? How can we live towards a rich, abundant and beautiful life for all? In this workshop, students are invited to dig a little deeper and inspire a new story for our time by exploring some of the old cultural stories we are a part of and some of the remarkable patterns and processes we are a part of each day. Students will get the opportunity to explore in their own words what it means to belong to this vastly interconnected world.
Testimonials
"Tiff is an engaging and creative educator and a great collaborator, I would highly recommend her work"

Roundabout Theatre - July 2023

"Tiff is a fantastic environmental educator and storyteller. She brings to life her enchanting book Wonder Earth with her captivating props, teaching the students about the cycles, patterns and processes which sustain life on Earth. My students have loved her lessons and come away with a much deeper understanding of their connection to the natural world".

Living School, NSW - July 2023

"We thoroughly enjoyed the workshop! Tiff's use of props and visuals to connect with the themes in her beautiful book was very engaging and stimulating for our students. The students and I loved learning about Wonder Earth with Tiff"

Coorabell Public School - April 2021