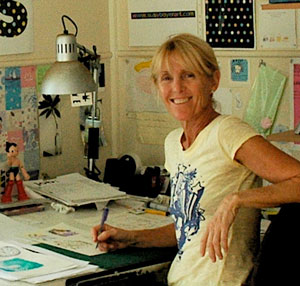 Speaker type
Illustrator / Designer
Virtual visits

Susy Boyer is a professional artist and freelance illustrator who works mainly in publishing. She has illustrated numerous Children's Books, mostly for the educational market, and has her work published regularly in a variety of magazines. She also exhibits her colourful pastel or acrylic paintings and takes on commissions.
Susy likes to keep in touch with kids and the world outside her studio by making regular visits to schools where she can use her hands-on knowledge and experience as an artist to offer Artist Talks, Lectures, Demonstrations and Workshops.
Susy is very comfortable and familiar with the school environment. She has held many art classes and workshops at her local schools for students of all ages and in-service classes for teachers, demonstrating different drawing techniques and styles, usually in her favourite media of pastel, pencil and watercolour.
Particularly popular with students (and teachers) are her talks on Book Illustration, where she uses displays of her work to explain each step in the process, from the first correspondence between Publisher and Illustrator, through pencil roughs, finished artwork, printer's proofs and eventually to the bound book.
Through her memberships with such art organisations as The Society of Book Illustrators, The Qld Artworkers Alliance and Illustrators Australia, Susy has valuable contacts and advice for older students who may be interested in pursuing art or illustration as a future career.
Susy is passionate about children's books, art, design, photography and sport. Susy is inspired by people, nature and liquorice allsorts. Her most enjoyable pastimes are drawing, painting, filming her boys body boarding and running along the beach.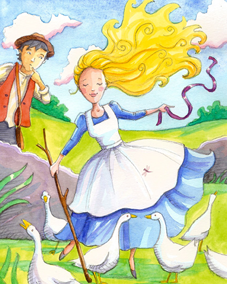 Testimonials
We thoroughly enjoyed our workshop with Susy. She was very professional and great with the children. We had 2 classes of grade 1 children and their artwork all turned out amazing! She was really good at going step by step and teaching new art techniques. I would definitely book her again and I have told other teachers at the school how great she is!

Susy Boyer - Silkwood State School, February, 2015.

Susy Boyer did an interactive chalk pastel workshop with our class 1 and 2 children. I had been to a workshop with Susy in previous years at another school and thought of her instantly when organizing a drawing workshop with young children.

Susy is very professional and teaches the children with a calm and patient manner. She was well received by teachers and children, who all got more than they were expecting from the workshop and I would be happy to use Susy's services again.

Susy Boyer - The Silkwood School, February, 2013.

A big thank you to you for such a wonderful day! The children and staff I might add had a great time creating their artwork and the final products look fantastic. They are all so proud. My class did some final reflections about your lesson and the information they have taken away amazes me. They were really listening to you, taking on board the different skills and techniques you were showing them. I've spoken to our Head and Deputy Head of School about how wonderful you were, how focused the kids were and how great it would be to have you back, not only for the kids but also for a staff development day or session. So I'm sure we will be seeing more of you in the future.

Susy Boyer - Trinity Lutheran College, August, 2011

Thank you for organising Susy Boyer for us. Susy was loved by the students who especially enjoyed the creative drawing workshops. Our students were so excited to share with Susy what they had drawn!

Susy Boyer - Redeemer Lutheran College, September, 2010

We had a very inspiring and fun visit with Susy. She is a delight to have visit. Now the drawing books are walking off the shelves and I can see a lot of masterpieces emerging from Canungra!..

Susy Boyer - Canungra State School, June 2009