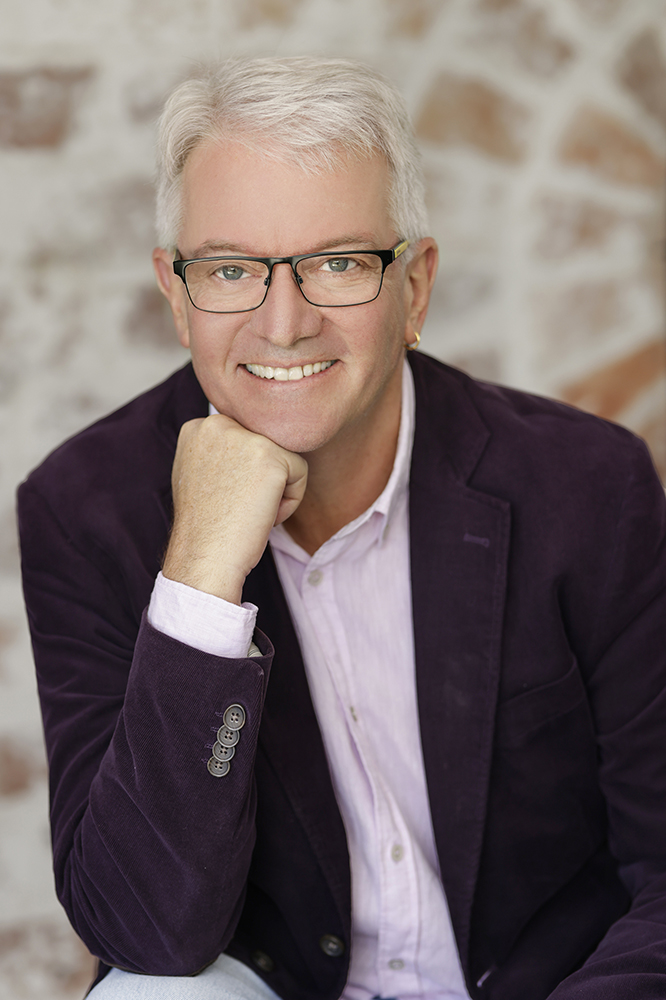 Speaker type
Author
Educational consultant
Richard Yaxley is an award-winning author based in Queensland.
His novel This Is My Song (Scholastic 2017) was adjudged winner of the 2018 Prime Ministers Award for Young Adult Literature and 2019 ACU Book of the Year, and was also a finalist in the 2017 Queensland Literary Awards. Prior to this, Richard was the winner of the Queensland Premier's Young Adult Literary Award for Drink the Air (Strictly Literary 2010) and another novel, Joyous and Moonbeam (Scholastic 2014) was shortlisted for the West Australian Premier's Awards. The Happiness Quest (Scholastic 2018) was listed as a CBCA Honours Book and Harmony (Scholastic 2021) was longlisted for the Children and Young Adult's section of the ARA Historical Novel prize. His latest publication, also through Scholastic, is Leonardo Forever (August 2023).
Richard has written extensively in educational texts such as Shorts, Short Shorts and No Big Dramas, all published by Wiley, and also writes for adults, most notably with The Rose Leopard (UQP 2003). He has been the recipient of various grants and fellowships, including a May Gibbs Literature Trust Creative Time Fellowship in 2015.
Richard is a knowledgeable, engaging and entertaining speaker whose writing skills are backed by thirty years of teaching experience in the fields of English and Drama. He is willing and able to tailor workshops to specific school and group requirements, and presents his ideas in a lively, humorous and often thought-provoking manner. Richard works well with students from all levels, specialising in those from the secondary environment.
He says, "I can still vividly remember the joy that I experienced, as a child, in opening a book, savouring the beginning, working out who was who, trying to predict what might happen next. If I can help a new generation of readers find that same joy then I will be more than gratified …"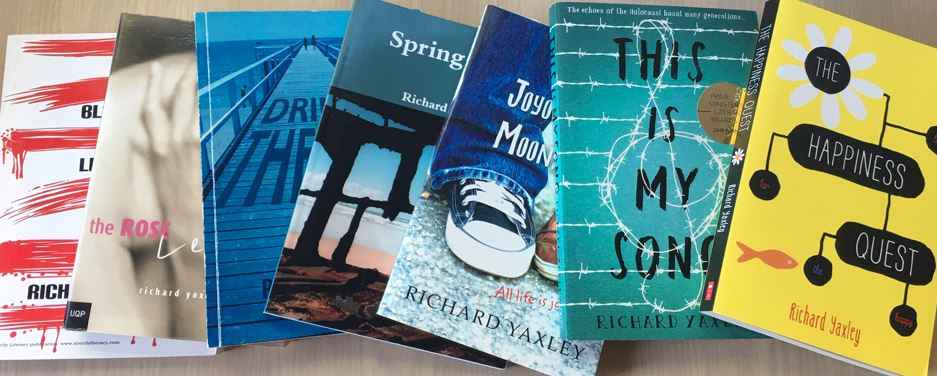 Testimonials
Richard Yaxley had our students completely captivated and engaged with his stories. His presentation gave students authentic insight into his creative process and genuine expert advice for writing stories and crafting compelling characters. We'd have him back in a heartbeat!

Brisbane South State Secondary College - August, 2023

Richard was well prepared and sought feedback about our specific needs for his presentation. His material was highly informative and supported with practical examples. As a presenter, Richard engaged the audience with his passionate manner and sense of humour. The writer's workshop was the most beneficial as he provided practical one-on-one guidance for our students as they were shaping their ideas for their IA3. It was a highly rewarding experience!

Suncoast Christian College - June 2023

Richard was well versed in the Literature syllabus and QCAA requirements and as a result, he tailored his presentation to be very practical in nature. Students were inspired by his approach to writing fiction and he unpacked extracts to reveal the construction of the writer's voice. Richard was an engaging presenter and he gently challenged our students in the writing workshop to refine their creative writing ideas.

Suncoast Christian College - July 2022

Richard Yaxley Richard joined us for our annual Literary Festival recently and was hugely popular with our boys. He conducted lively and engaging cohort presentations to middle school students, practical writing workshops and also featured in our 'Authors in Conversation' evening with our parent community. Richard is a lively and engaging speaker whose insights into the writing process resonated with our students. I would highly recommend Richard to any school community.

Ambrose Treacy College - April 2022

Richard was a pleasure to work with. He was organised and well prepared, and engaged all groups with his inspirational, informative, interactive and warm presentation.

Moreton Bay College - November, 2021