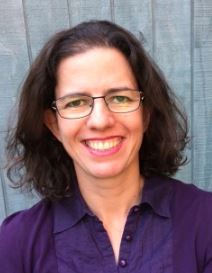 Speaker type
Author
Storyteller / Performer
Virtual visits

R.A. Spratt is a best-selling author and television writer. She lives in Bowral, Australia with her husband and two daughters and enjoys gardening and napping, but rarely gets the time to do either. She is currently obsessed with CrossFit and espaliering fruit trees and has three chickens, two goldfish, and a desperately needy dog.
Her books are The Adventures of Nanny Piggins series, the Friday Barnes, Girl Detective series and The Peski Kids series. There are 22 books altogether.
R A Spratt Interview for the NSW premiers reading challenge.
For more information visit her website : R A's Website
Testimonials
R.A. Spratt captivated our Year 4, 5 and 6 boys as part of her tour. We were lucky enough to secure her this year as part of our Book Week and she didn't disappoint. She shared valuable insights into her writing process, read excerpts of her latest book, 'Hamlet is Not Ok' and interacted with our young audience with enthusiasm keeping them entertained the full hour! I recommend this speaker to any primary school.

Ambrose Treacy College - August, 2023

Rachel was engaging and energetic - our students loved her author talk. Her book readings had her audience captivated and definitely encouraged her books to fly off our shelves!

Marymount Primary School - June 2021

Rachael's visit was a gift to us! The teachers and girls loved her workshops and presentations.

The Glennie School - June, 2021

Rachel was very funny and engaging and the kids were buzzing when they left. Several of the teachers commented about how much they enjoyed it. She really pushed the message about how important reading is.

Pacific Lutheran College - June 2021