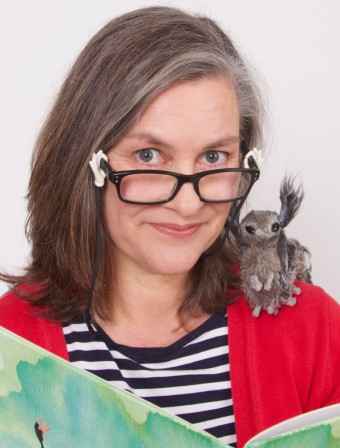 Speaker type
Author
Storyteller / Performer
Melinda Szymanik is an award winning writer of books for children, including novels, short stories, picture books and poetry. She regularly visits NZ schools, and gives creative writing workshops, lectures and presentations to both children and adults. Melinda is comfortable speaking to any size group from 6 to 600, and to any age, from pre-school to high school students and adults. Melinda has also appeared at the Auckland Writers Festival in 2014, 2017, and 2022, WORD Christchurch 2014, Dunedin Writers Festival 2014 and the Wanaka Festival of Colour in 2015.
Melinda was the 2014 University of Otago, College of Education Creative New Zealand Children's Writer in Residence, writer-in-residence at the Pah Homestead in 2015, and was awarded the MKWC Shanghai Residency in 2023. She has a Masters in Zoology (1986), A Diploma in Business Studies (1990), a Bachelor of Arts (English Literature, 2004), and a Diploma of Children's Literature (2014). She occasionally fantasizes about going back to university to do a PhD in children's literature
Melinda won Children's Choice at the 2009 NZ Children's Book Awards with her picture book There Were-Nana (Scholastic). Her junior novel A Winter's Day in 1939 (Scholastic) won Librarian's Choice at the 2014 LIANZA Awards and picture book Fuzzy Doodle (Scholastic) was a White Raven selection in 2017. Melinda's books have been shortlisted for book awards six times and have won nine Storylines Notable Book Awards. Recent titles include My Elephant is Blue (Penguin Random House), Time Machine and Other Stories (Ahoy! [Cuba Press]), and BatKiwi (Scholastic). She has two picture books coming out this year, Lucy and the Dark (Penguin RH) and Sun Shower (Scholastic), and another two in 2024.
Melinda's three children are all grown up now but they still test drive her books for her before she sends them off to the publisher. She lives in Auckland with her husband, son and elderly cat and loves doing jigsaws and Sudoku when not writing.
Presentations and Workshops
I provide several presentations and a range of session lengths which are flexible to best fit in around your school timetable.
Talks for Primary Students
My talks start at 30 to 40 minutes for the junior/new entrant primary students and the theme is 'reading gives you superpowers/the power of words.'
For older primary students the talk is 45 to 60 minutes long and is either a variation on the 'reading gives you superpowers/the power of words' talk or a talk about my journey to becoming a writer.
Talks for Intermediate Students
45 to 60 minutes with either the topic of my journey to becoming a writer or writing historical fiction.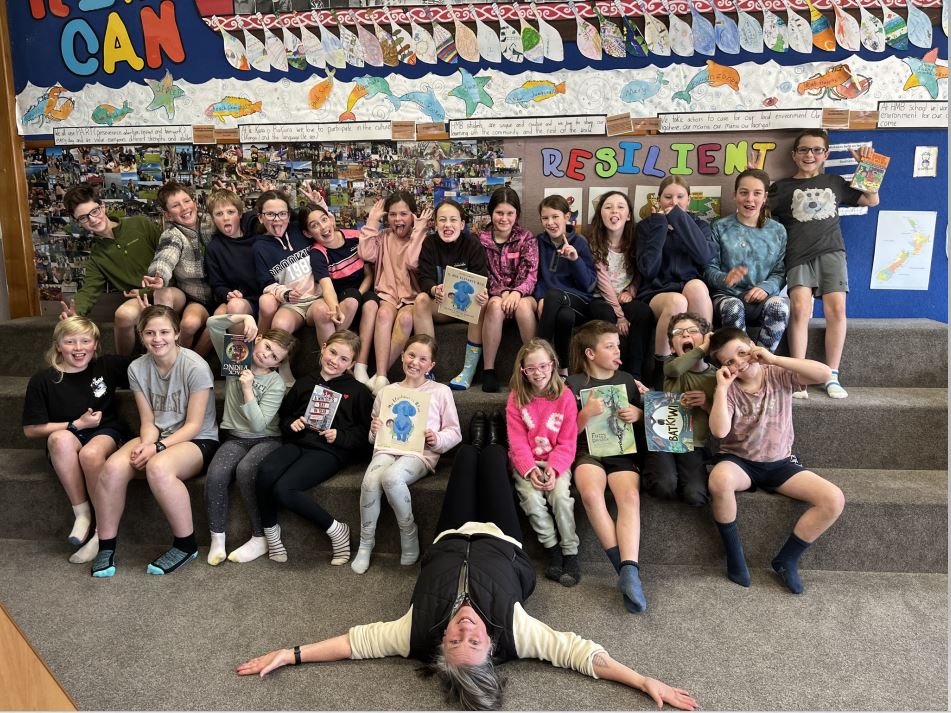 Talks for High School Students
60 minutes on either my journey to being a writer or, writing historical fiction or, a session on voice, tone and technique.
NB:
All these talks include a reading of one of my books and usually plenty of interaction with the students, and I always allow time at the end for questions.
Workshops
45/60/90-minute options
For senior primary, intermediate, or high school students on:
What you need to know to write a story - including plotting and structure, character creation & development, and word choice (tone, voice, show not tell, dialogue).
Adults
6-hour workshop: Writing Picture Books
3-hour workshop: Writing short stories for young people
Grouping
Ideally students would be grouped according to age/class level. However, I have presented to mixed-age groups including entire schools from new entrants up to year 8. I have also presented to a wide range of group sizes and can work in with whatever suits the school best.
Requirements
For students:
Paper/workbook and pencils/pens for a workshop session
Nothing is needed for presentation sessions
For me:
Workshops and smaller groups (anything under 100) a whiteboard and whiteboard markers
Data projector (I will bring a USB and my laptop)
Table and chair if possible
Microphone on stand/lectern for very large groups/large spaces
NB: It is preferred that teachers remain with the students during presentations, especially as teachers can then build on the content back in the classroom after my visit.
Testimonials
The presentation was engaging, succinct and explicit. Ideas/information relevant to in-class writing program - how to improve students' own writing using different techniques. Important tips of pursuing a career in writing. It was good to hear from a "real life" author.

Al-Madinah School - 2023

Melinda reinforced many of the ideas we have been sharing with the teachers, about being a visible reader, along with her own experiences of reading and how to get young people reading and building a good reading culture, including author visits and finding the right book. Best of all she read us a story, which fitted well with an overarching theme of Wellness.

Teachers Professional Development Programme - National Library of NZ

Read NZ Te Pou Muramura is delighted to endorse children's writer Melinda Szymanik as a speaker. We are in the fortunate position of having worked with Melinda as a participant in our flagship programme Writers in Schools since 2016, she is highly sought after by teachers, librarians and school children as a presenter and speaker.
Melinda has honed her skills over the years she has participated in Writers in Schools and is proficient at presenting to a range of ages, and abilities, and to groups of children of varying size. Her presentations range from lessons on story structure and useful ideas for sparking and developing stories to relatable stories about her own experiences of reading and how to find the right book, to creative writing workshops.

Read NZ Te Pou Muramura - March 2023