Speaker type
Author
Non-fiction
Virtual visits

Megan Jacobson is an award winning author of YA novels and picture books based in Brisbane. Her YA novels have been shortlisted for the CBCA Book of the Year Awards; the YABBA and KOALA awards; the Davitt Awards; the NSW Premier's Literary Awards; and have won the Association of Australian Family Therapists' Award for Young People's Literature. Her debut picture book Big Love was a 2021 CBCA Notable book.
She also works as a digital news producer for the ABC and has written for several Australian TV shows including the International Emmy nominated children's drama Dance Academy. She has presented author talks and workshops at many schools and writers festivals throughout Australia. She loves teaching kids how to find and sustain their creative sparks, and her workshops aim to equip children with the tools to write their own unique stories
.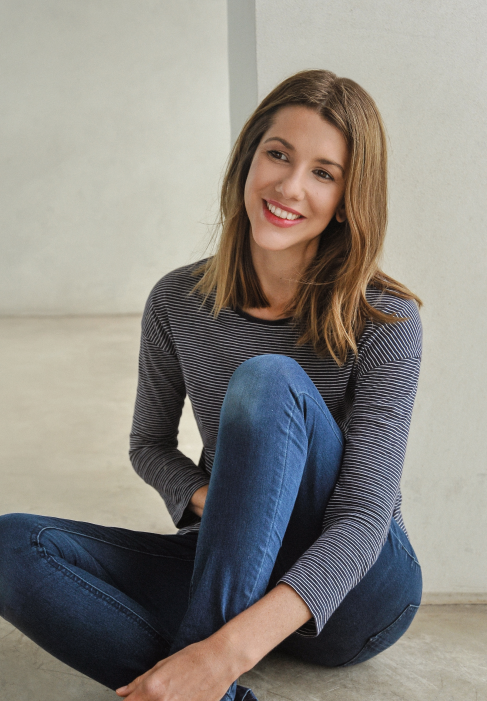 Published Works:
Yellow
(Published by Penguin Random House)
If fourteen-year-old Kirra is having a midlife crisis now, then it doesn't bode well for her life expectancy. Her so-called friends bully her, whatever semblance of a mother she had has been drowned at the bottom of a gin bottle ever since her dad left them for another woman, and a teenage ghost is speaking to her through a broken phone booth. Kirra and the ghost make a pact. She'll prove who murdered him almost twenty years ago if he makes her popular, gets her parents back together, and promises not to haunt her. But things aren't so simple, and Kirra realises that people can be haunted in more ways than one.
'This story has such a generous heart. I loved it. Utterly unique and beautifully written, Yellow pulls you into the rhythms of life in a small coastal town; its beauty and its harsh realities. But it's the supernatural element that illuminates the story, weaving through the loves and hopes of characters you care for deeply. I was there every inch of the way with Kirra, as she fought for a future she could believe in, and I cheered for her too.' Kirsty Eagar

'In her first novel, Megan Jacobson reveals herself to be a masterful storyteller . . . This is young-adult fiction at its best.' Nick Earls
The Build-Up Season
(published by Penguin Random House)
'He's back. The monster. It's the middle of the night and I'm awake, because even though I'm seventeen I still haven't outgrown the childhood monster that haunts you in the dark. I haven't outgrown it, because when I was a child, the monster was real. He was my father.'
Seventeen-year-old Iliad Piper is named after war and angry at the world. Growing up with a violent father and abused mother, she doesn't know how to do relationships, family or friends. Ily takes off her armour for nobody, until she meets Jared, someone who's as complicated as she is.
Big Love
(published by Walker Studio)
How can you describe how big a parent's love is for their child? Is it as big as a house, as big as a city, as big as the world? This uplifting picture book helps young readers in finding an answer.
'This is the house. It's very big! But it's not as big as my love for you.'
No matter how different our families may be, the one thing we all have in common is love. The evocative text and vibrant artwork explore the boundless love of a parent, comparing the scope of the familiar and the great unknown to the love they have for their child.
Testimonials
Megan came to my school to run workshops during a Book Fair. She spent time with both gifted and talented students and students of mixed ability. She was organised, engaging and respectful during her presentations to students, and had them writing beautiful narratives.
Megan was able to adjust her workshop according to the students' interest and abilities in the class, and quickly gained a positive rapport with students. After the workshop, students reported that Megan was a lot of fun and had given them new insights into their writing.
She was an absolute joy!"

Ambarvale High School NSW - 2021

Megan captivated her audience as she shared valuable insights into her writing process. Megan inspired our students to share their thoughts, ideas and feelings through writing. She made her books come alive as she used excerpts to highlight her ideas. Our students (and teachers) loved her session.

Bannockburn Primary School VIC - 2021