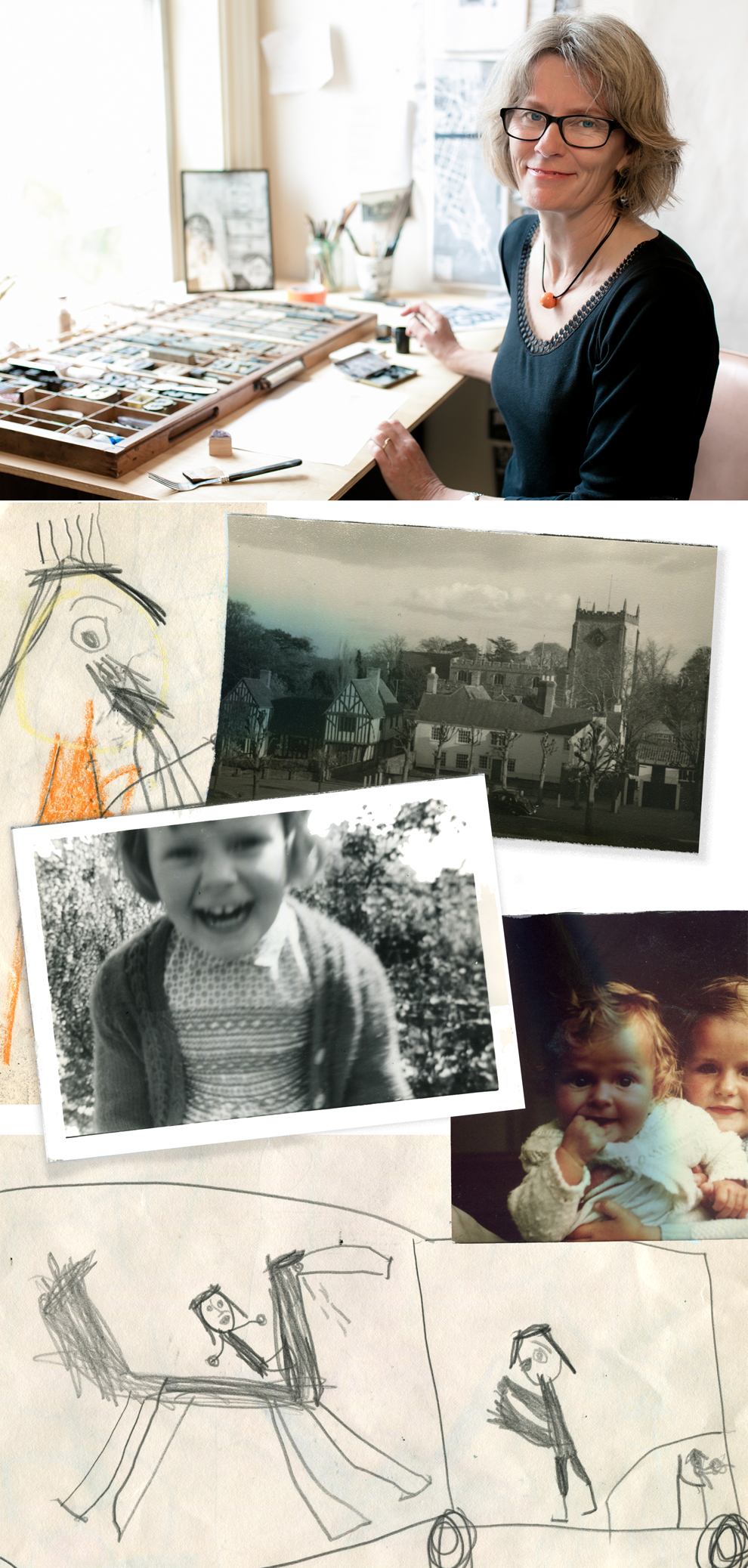 Speaker type
Illustrator / Designer
Virtual visits

Liz Anelli is an author/illustrator. She was born in Essex, England and has been scribbling away since she could first hold a pencil. She began by drawing endless stories, horses, whilst lying on the dining-room carpet. Now she generally draws sitting at a desk – but she is sometimes up a tall tower, in a field or sitting on a bus. She is mad keen on collecting stuff and has dozens of sketchbooks full of drawings, signs, tickets, ice cream wrappers, bus routes and jotted down bits of conversation.
Liz makes pictures using collage and printmaking as well as paint and pencils, collecting ephemera on her many travels to weave into stories. She delights in complex city scenes and is well known for her large scale illustrated maps. But most of all she loves to draw – any time, anywhere. Starting with early years spent drawing on the backs of her dad's electrical circuit diagram papers she graduated to documenting the dinosaurs at London's Natural History Museum and now has a ceiling-high stack of sketchbooks full of inspirations from around the world. Her passion for drawing has contributed to international research with the British Council and Big Draw.
Liz now lives in Newcastle, Australia with her husband Mario.
She has been extensively recognised for her illustrations with awards by CBCA, ASO, Illustrators Australia, Australian Society of Authors & May Gibbs Trust Fellowships. Desert Lake (Walker Books) shortlisted NSW Premiers Award 2017, One Photo (Penguin Random House) and Ten Pound Pom (Blackdog Books) shortlisted CBCA Picture Book of The Year in 2017 and 2018 respectively.
Liz is a member of SCWBI, CBCA and Board Director of ASA. She regularly delivers talks and workshops with schools and contributes to festivals and conferences as well as judging and reviewing picture books for CBCA.
Liz's latest picture books are, Dry to Dry written by Pamela Freeman - the latest in Walker Books Nature Story Series and The Biscuit Maker written by Sue Lawson and also published by Walker Books. Both books are noted in CBCA Notables this year. Dry to Dry is reviewed in the August 2020 Edition of Magpies - see Links
Watch Liz in How to illustrate a picture book - Dry to Dry: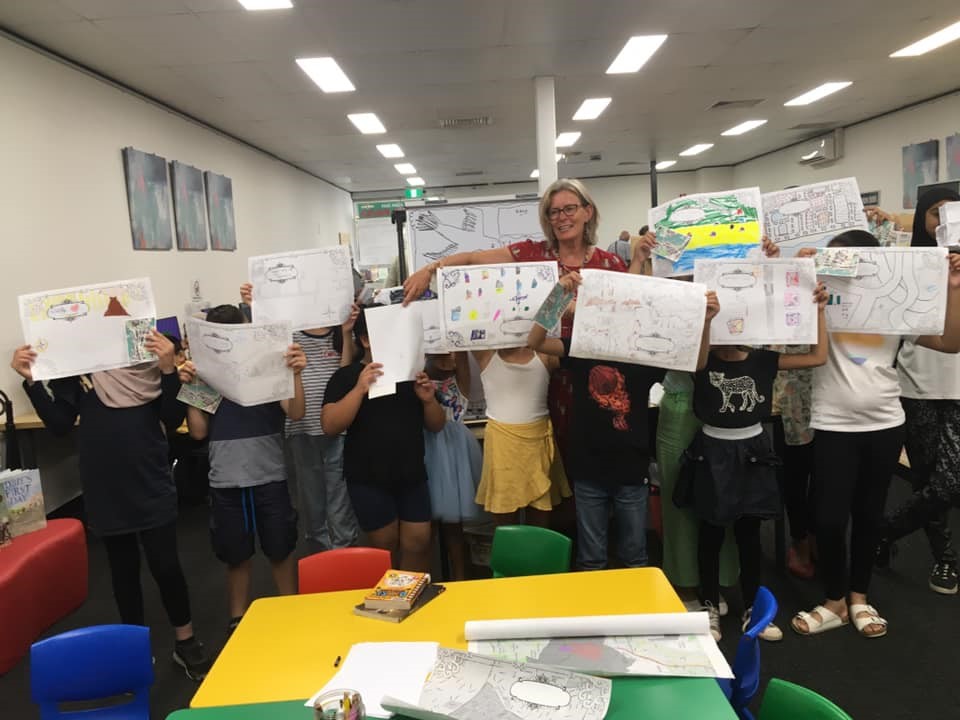 Testimonials
Liz was very enthusiastic and a pleasure to work with. She engaged the children very well and they all enjoyed the session immensely. We received nothing but positive feedback from parents, wanting to know more about Liz and her work.

Burdekin Library - May 2020

Very interesting, well presented, engaging workshop for children

Lake Mac Libraries - August 2018