Kate and Jol are internationally award-winning authors of over 20 books for kids and counting. Their books range from picture books to junior fiction, graphic novels and middle grade, they even have a book you can read back-to-front!

Their hilarious history inspired book, Captain Jimmy Cook Discovers the Third Grade was selected as Honour Book for Children's Book Council of Australia. While their new hit series The Underdogs, about a team of dog detectives, has been turning the most reluctant readers into bookworms.

Their picture books include Room on Our Rock, which has been translated into 22 languages, and the best-selling Bin Chicken. Kate and Jol's books are funny, engaging and full of surprise (and so are their author visits!)

Kate is also the author of the brand new middle grade series The Dangerous Business of Being Trilby Moffat. It's a time bending urban fantasy filled with talking thylacine, flying cakes, rude cats who run the public transport system.

Kate and Jol present hilarious, energetic author talks which leave kids excited about reading and writing and foster a life-long love of books. They present regularly at schools to K – 6 audiences and their sessions are tailored to each stage.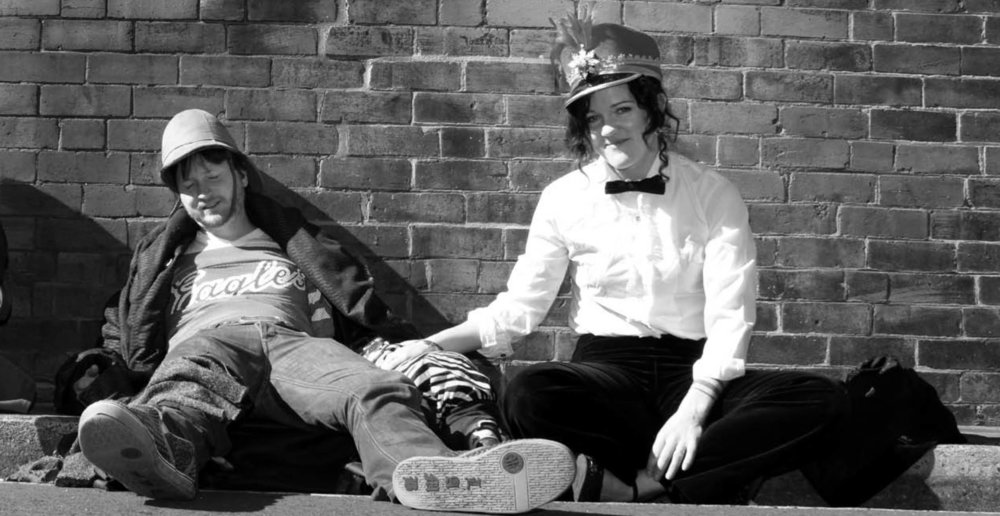 Session Info:
K-2 (early years)
Bin Chickens and Panda-monium!
From Bin Chickens to Pandas that have lost their bottoms, Kate and Jol have created hilarious and strange animal characters to fill their books. What inspired these silly characters? And what do these funny furballs have to tell us? And how do you dance like a bin chicken? Get ready to join Kate and Jol as they rhyme their way through some of their most loved picture books. Warning, lots of silly voices!
Session for Grades 2-4
Catching a Cat Burglar!
The Underdogs are on the case…Welcome to Dogtown where a cat burglar is on the loose! Using their hilarious, brand-new detective
series The Underdogs, Kate and Jol show you what it takes to create a mystery and reveal the real reason Carl is scared of answering the phone.
Expect high-tech detective gadgets to help you crack the case, lots of silly word play and terrible dog puns. It's going to be PAWsome!
Session for Grades 5-6
Building worlds and breaking the rules Using both graphic novels and middle grade fantasy this session aims to inspire kids to write their own stories. We dive into the behind the scenes of writing and building worlds. How does research help to inspire? What do you do when you're stuck? We aim to have kids walk away inspired to read and write their own original stories and renew their love of picture books.
Testimonials
Kate and Jol were absolutely wonderful! Their performance was well-planned, engaging and lots of fun. They work really well together and their storytelling was delightful. We had some difficulty with our sound equipment towards the end but they were unfazed and adapted brilliantly. Their stories and performance were great for the age group and their use of props and images worked perfectly in maintaining audience engagement throughout. Highly recommend them.

Gympie Regional Libraries - June 2023

Comments on the Speaker's Performance
Kate and Jol were great. Their enthusiasm for writing and reading books was contagious. Students were inspired to write their own stories and their books are flying off the shelves in the library. Kate and Jol were very generous with their time and we would have them back here in a heartbeat.

Shoal Bay Public School - March 2023