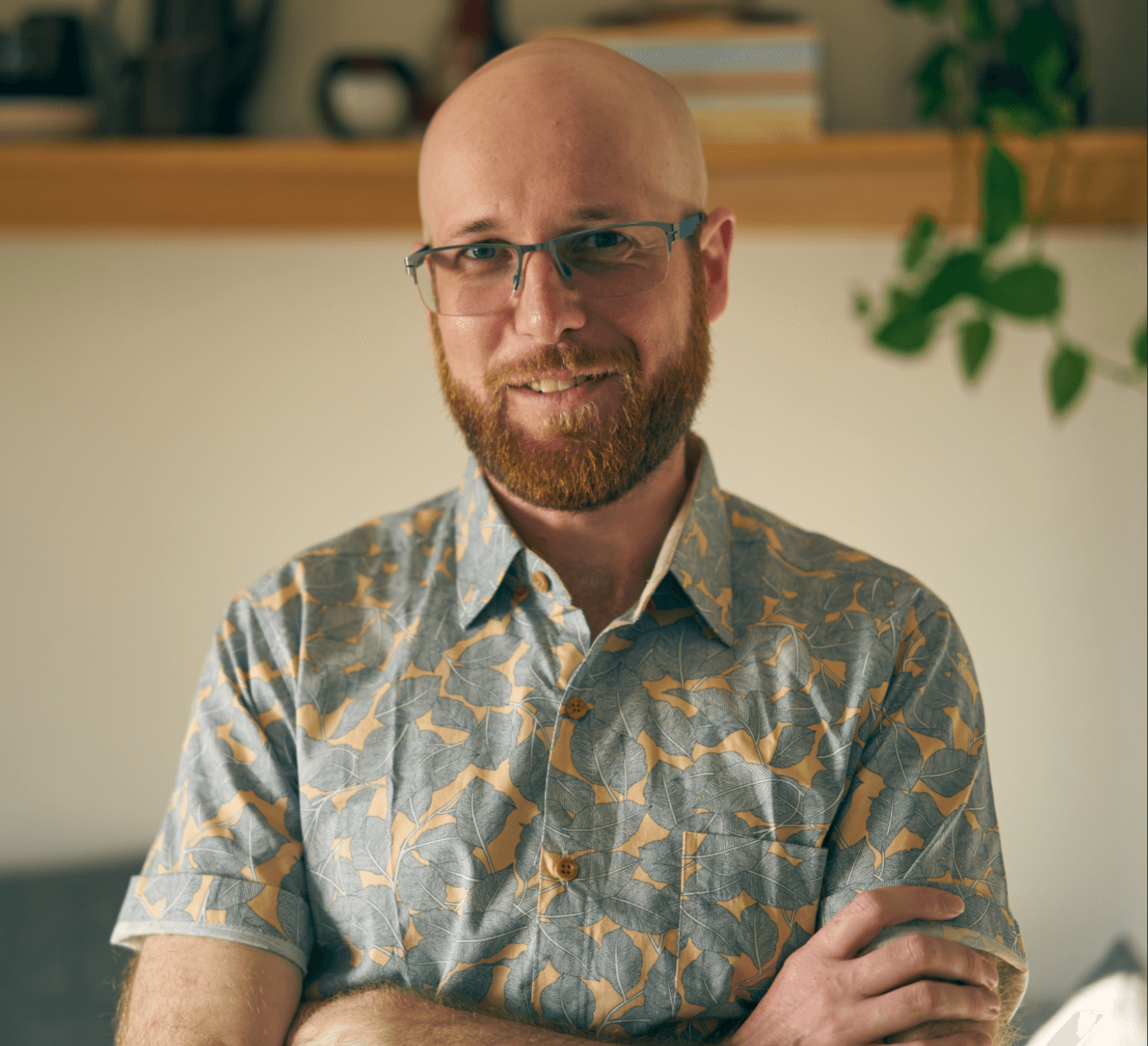 Speaker type
Author
Poet
Storyteller / Performer
J.M. DONELLAN is a writer, musician, poet, and teacher. He was almost devoured by a tiger in the jungles of Malaysia, nearly died of a lung collapse in the Nepalese Himalayas and fended off a pack of rabid dogs with a guitar in the mountains of India.
He is the author of the novels A Beginner's Guide to Dying in India and Killing Adonis (which was nominated for the Kirkus prize). His children's fantasy novel Zeb and the Great Ruckus was described by one child as 'the best book ever, but it should have had Dr Who in it.' He has spoken/performed at the Brisbane Festival, the Sydney Opera House, TEDxBrisbane, World Science Festival, and some very distinguished basements.
Aside from novels and poetry he has also written plays, video games, the internationally admired podcast series Six Cold Feet and the dance performance INTER. His latest novels are the gothic mystery Lenore's Last Funeral and the surreal thriller Rumors of Her Death, the film version of the latter is currently in development with Continuance Pictures. He's won numerous awards in a range of artistic fields but refuses to list them all here because no one likes a braggart.
TALKS
Living to tell the tale
Although one young student once commented "An author is a person what's got none parents", this is not actually correct. Learn about what an author (this one in particular) actually is in this talk that spans a lifetime of travelling from the Amazon to the Himalayas, narrowly avoiding death in a variety of exotic locales. After surviving various threats to his livelihood, Josh has achieved a dizzyingly varied career in storytelling ranging from novels, poetry, video games, plays, short stories, podcasting, radio, music, journalism, and dance. This talk spans far beyond the autobiographical and looks at the importance of art and storytelling in a multitude of forms and formats.
40 mins – 1 hour
can be tailored to suit grades P-12
any audience size
Poetry performance
A veteran of stages ranging from the Brisbane Powerhouse to the Sydney Opera house, Josh can deliver an hour of poems and stories that range from the hilarious to the heart-breaking. A mix of story-telling, comedy, and poetry featuring works about living in the digital age, almost being crushed by a Russian ultimate fighter, rapping grandmas, and a thorough investigation of the multitudinous reasons why cephalopods are heinously underrated.
40 mins – 1 hour
can be tailored to suit grades 8-12
any audience size
Poetry talk/performance
A comprehensive and entertaining look at the various uses of poetry from its beginnings as spoken word through to modern digital, musical, sculptural and performance incarnations paired with performances of some of Josh's own work. An excellent way to get students excited about reading and writing poetry.
40 mins – 1 hour
can be tailored to suit grades P-12
any audience size
WORKSHOPS
Wor(l)dplay: creating characters and places
A studied look at developing characters and places that feel real, layered, and complex. We'll look at ways to give your character depth and emotional connection to your reader, as well as how to treat your story's setting like a character with a rich and vibrant personality, rather than just a backdrop for your plot.
40 mins – 2 hours
can be tailored to suit grades 3 -12
max. 30 people
Poetry writing and performance
Over the last five years, Josh has worked with thousands of students and adults to help them prepare their poetry for performance and publication. With a slew of slam poetry awards (ranging from gold medals to rubber chickens) under his belt, Josh is well equipped to help poets of all ages find their voice on both the page and the stage. These sessions are highly active, participatory, loud, and fun.
40 – 90mins
can be tailored to suit grades 3 -12
max. 30 people
Testimonials
Josh engaged so strongly with us as organisers and with the students. His speech was fabulous as well. Outstanding contribution to the whole event.

English Teachers Association of QLD - August, 2023

Josh did a fantastic job engaging our students with interesting stories and inspired them with his advice and perspective on creativity.

Ipswich State High School - August 2022

Josh was incredibly engaging and thoughtful in his presentation. It was well tailored to reflect our objectives and the students spoke very highly of the session. Thank you :)

Mt Gravatt High School - May 2022

Josh is a great speaker and has been a part of our Writers Festival for several years now, and we look forward to having him back!
His ability to keep students actively listening while presenting is great! His stories are interesting, informative and sometimes a little quirky which our Yr 7's loved!

Morayfield State School - May 2021

"Sparked my curiosity in strange scientific information"
"The children related well and were very interested in your poems and stories"
"The children enjoyed hearing about your connections through your travel experiences and how you incorporated these adventures into your work"
"We had a free writing session after watching and got some of the best writing so far. I presented them with images and said be as creative and out there as you can. They loved it didn't even want to go out for lunch"
"The kids really enjoyed your ability to deliver spoken poetry. I overheard one child saying, ""How does he do that?""
"I saw many smiles on their faces as they left the room. Thank you."
"My students enjoyed Josh's presentation style and the content of his writing. It was also good for Year Fives to know that they could also "grow into" Josh's writing! (He mentioned some of his work wasn't quite for them yet.) I've purchased two of his books for us to read in class."
"Students enjoyed Josh sharing pictures/stories about himself and they enjoyed his pictures from his travels"
"Would have liked Josh to perform more of his poetry."

Brisbane Catholic Education Office - November 2020