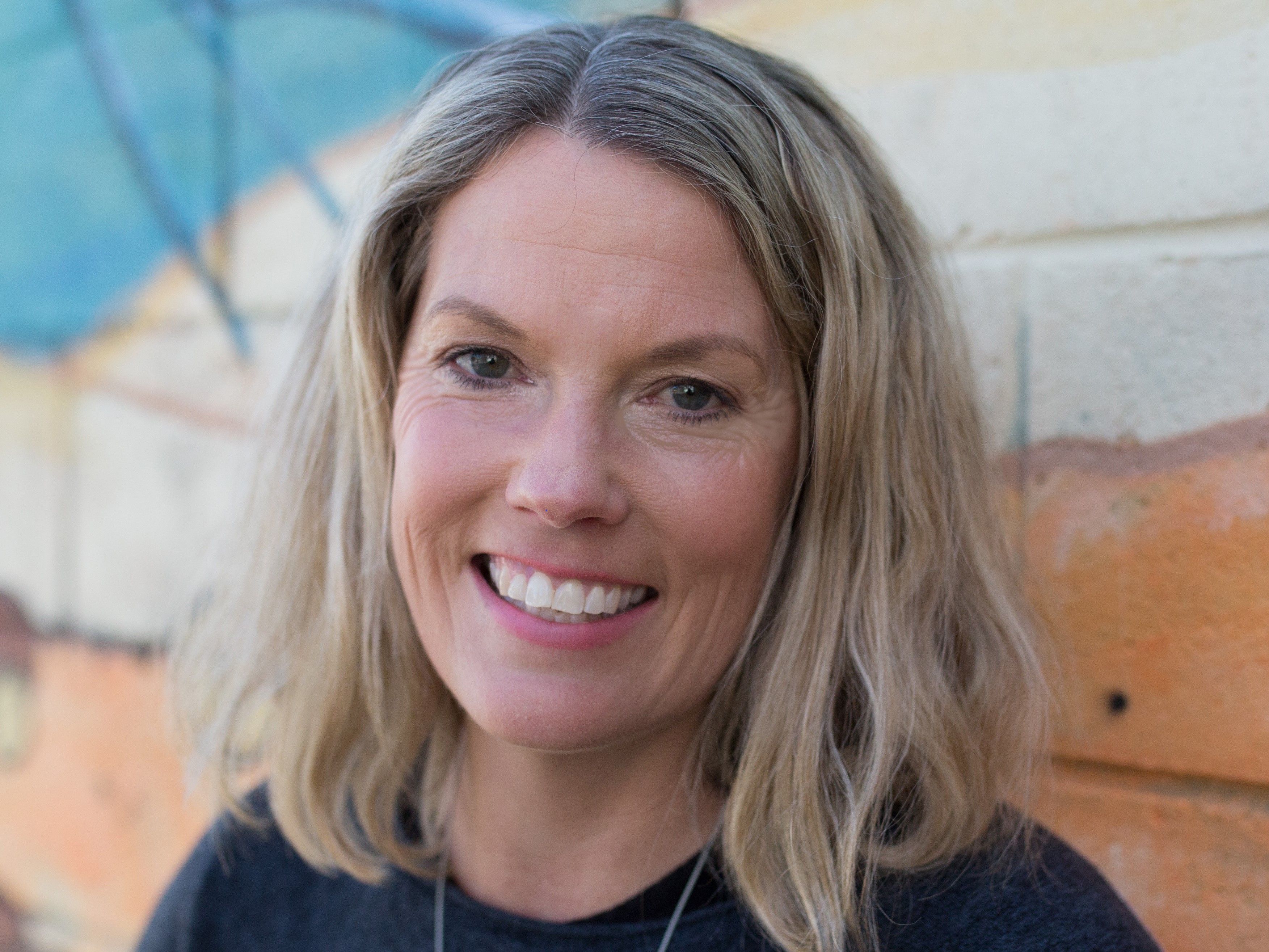 Speaker type
Author
Storyteller / Performer
Jess Black is the author of over thirty books for children. She has written the Mr Walker series, Keeper of the Crystal Series, Little Paws series and is the co-author of the highly successful The Kaboom Kid, The Bindi Wildlife Adventures series and the RSPCA Animal Tales series.
The Tales of Mr Walker was longlisted for the ABIA Awards and the INDIE Awards for 2019 and is a CBCA Notable book for 2019.
The Keeper of the Crystals Series, Animal Tales, Little Paws and Mr Walker books are on the NSW Premier's Reading Challenge booklist for 2019 for year 3-4.
Jess has written two picture books. Moon Dance is a celebration of our native flora and fauna. The Bold Australian Girl is a story about an Aboriginal mother and daughter. Mum tells her every night that she can be anything she wants, especially Bold!
Jess has worked as a writer and director in children's theatre, a writer and editor in children's television; a book seller and a book buyer.
Who Dunnit Eddie Woo? – Time Out!
By Jess Black and Eddie Woo - 28th June 2022
Eddie Woo Super Sleuth is ready for action and mystery. With a mind for maths and a nose for adventure, he is about to skateboard into ... danger. When Eddie uncovers a potential clue to a century's old treasure hunt, he and his friends Rusty and DT are soon hot on the trail of this long ago, hidden treasure.Eddie must crack clues, scale a lighthouse, discover a hidden cave behind a waterfall and navigate hidden tunnels to stop the treasure falling into the wrong hands.
The Colourful World of Poppy Star Olsen
A novel inspired by the life of the Australian Olympic skateboarder Illustrated by Poppy Starr Olsen will be released on 30th August 2022.
My name is Poppy Starr Olsen. I'm twelve. I'm a bit of a dreamer. Okay, a lot of
a dreamer. I love drawing and being creative. I also swim, surf and skate. And, well, this is my story . . .You'll meet my family. They're really loud but I love them to bits. And you'll meet my friends - they're so cool.There's some drama in my story, too. Think: an awesome skate comp I'm not allowed to enter, but then I am and it's going to be cancelled! I have to figure out how to save the comp and work on my best tricks in the bowl and keep up with my school work and create my art. There's so much to do! But it's an epic adventure.
Series Summary
Kitty is not a Cat
A warmly funny junior-fiction series about Kitty, a little girl who believes she can be anything she dreams - even a cat. When Kitty arrives on the doorstep of a house full of music-mad felines, learning what it means to be human from a group of kind-hearted but ill-informed cats. The book series is based on a very popular animation series created by Bruce Kane and Maurice Argiro. Ages 6+
Pepper Creek Ponies
Welcome to Pepper Creek Pony Club!
Here's where you'll meet a delightful assortment of ponies. There's the majestic Thunder with his dark coat and white blaze. Juniper is a lovely ride for nervous beginners. Banjo belongs to Shelley and she loves him to bits. And of course, Taco, whose round belly gives away his love of food.
Shelley, Abby and Piper become best friends who share a love of ponies. They spend every spare minute they have at Pepper Creek Pony Club caring for and riding their ponies. There's laughter, fun and lots of adventures to be had!
Mr Walker Series
Introducing Mr Walker – a hotel dog with a nose for adventure!
On a brilliant autumn's day, Mr Walker arrives at the grandest hotel in town. While things get off to a wobbly start, this charming labrador is determined to put his best paw forward. And it's just as well because the most unexpected adventures await . . .
The Tales of Mr Walker contains four delightful stories inspired by the real-life Mr Walker, a Guide Dog Ambassador who now calls Park Hyatt Melbourne home. It is followed by four additional chapter books each containing a charming Mr Walker adventure.
See Teachers' Resources in the Links section of this page
Royalties from sales of this book go to Guide Dogs Victoria.
Little Paws
A fun, heartwarming series about the puppies that train to become Guide Dogs and the families who help raise them. Little Paws is published in association with Guide Dogs Australia.
Keeper of the Crystals
Keeper of the Crystals is an adventure fantasy series full of secrets and mystery. Eve and Oscar, two unlikely friends, accidentally tap into the power of crystals. They are thrust into different and dangerous worlds where unicorns, tigers, dragons and panthers communicate with people and where native communities and their way of life are under threat. What are the secrets of the crystal keeper and why does Eve have these powers?
The Kaboom Kid
Meet Little Davey Warner. He lives in Sandhill Flats with his mum and dad and his brother Steve – and his stinky dog Max. Davey and his schoolmates –even Max – are MAD for cricket. All they want to do is play … but there's always something getting in their way. David Warner is a sporting hero to many kids, and they'll relish reading about the exploits of young Davey Warner, cricket-mad and learning how to cope with all that life throws at him.
Bindi Wildlife Adventures
Come and join Bindi on her wildlife adventures! The books are fast paced adventures that travel to destinations such as Africa, Thailand, Madagascar and of course around Australia!
'I love to read so I thought these books might be another way to share with kids my love for wildlife! Every kid can make a difference and I hope that these books get all kids excited about changing our world!' - Bindi Irwin
Animal Tales
An adventure series based around helping animals big and small, fully endorsed by the RSPCA.
Logan's Big Move
An inspiring and action-packed picture book about Australia's BMX freestyle Olympic gold medalist and 2021 Sports Dad of the Year, Logan Martin.
When Logan moves to a new town he discovers the local skatepark and the joys of BMX riding. Little Logan wants to pull off some big tricks but they're not as easy as they look! He'll need to put in lots of hard work and practice to conquer the half pipe. Can he overcome the jitters, nail a new trick and find a way to have fun?
Celebrating hard work, dedication and self belief, this story will delight young readers and bike riders - Penguin, April 18th 2023.
NEW ONLINE AVAILABILITY:
Jess can deliver school talks via Skype, Hang out and Zoom. Also, newly available, is access to a streamable hour-long video for individual or group viewing in school or at home. These videos can be personalised and tailored to your school.
See Jess Black - School Visits for details
Talks for Children
Jess shares her own experience with writing plays, television scripts and books for children. She uses stories from her own life as a director, producer, writer, teacher and mother who has always championed stories for children. She shares her own tips and advice for creativity and story structure and empowers children to tell their own stories.
Jess is available for creative writing workshops. These range from year 3 through to year 8.
All workshops and general talks can be customised to suit the school or students' needs.
The Magic Door
Fantasy writing is a genre that children are naturally drawn to. In this workshop children can explore their own portal into a magic world through the device of a magic door. They will work on the world, the setting, characters, magical creatures and devices and how to make it back to their own world!
Loud Macaws and Muddy Paws
Join Jess as she takes you on a rollicking journey to create stories about her favourite subject – animals! Discover how to inject humour, surprise, suspense and loving characters into your stories.
The Call to Adventure
Whether your hero is on the cricket pitch, fighting tigers in a jungle or a bully at school; their adventure begins by answering the call to adventure. This workshop gives you the tools to create exciting and suspenseful stories filled with non stop page turning action.
From Foxes in Soxes to Bums going Psycho
Is it really all about poo, farts and snot? Why do kids laugh at Dad jokes? Join Jess for a look at some of the best comedy writing for kids from Dr Seuss to Andy Griffiths. You will explore what works, why it works and how to apply it to your own writing. Learn how to write stories that will make you and your friends laugh!
The Importance of Planning
This two-hour workshop gives students the structure they need to plan their own stories prior to writing. Jess focuses on structure, character and plot to give students tools and confidence to work both within the structure of story planning and the creative freedom of the actual story writing.
Kitty is Not a Cat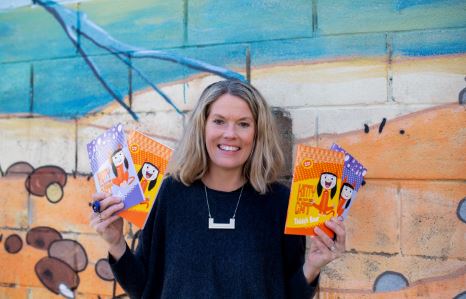 Jess Black uses images, storytelling, activities, characterisation and improvisation to help kids create and share their own stories. Her talks leave children excited about the power of books and the joys of reading! Click the link for details:
Kitty is Not a Cat - Author Session
Workshops for Teachers
As an author, parent and tutor who has been speaking in schools for over 10 years, Jess Black is passionate about teaching creative writing. Jess has taught hundreds of writing workshops for kids and adults and knows how to make the process fun and engaging. Jess knows how to help students understand the balance between planning and writing, using character to drive story and helping tap into the imagination to come up with inventive plots. Jess helps students tap into their own lives and memories to create exciting stories that resonate.
Workshops for Adults
Writing for children means thinking about your own past, while staying in touch with young people of today.
Michael Rosen
As a writer for children this is the line you will walk – using your own memories of life but making them relevant to a new generation of children. It means staying open to the world around you, in touch with the child inside you while also having an idea of what sells and why.
An introduction to the market of children's publishing, what publishers look for and the perennials kids love. This course will help you find the hook for your idea, pitch a story and write a synopsis. You'll also learn about themes and language suited to different age groups and basic story structure used when writing for children. You will get a taste for the three-draft process, your character arc, as well as themes and language suitable for your chosen age group.
Testimonials
Jess was engaging and fun to listen too. She shared lots of stories that were relatable to the children and they enjoyed hearing about the background information related to the series of books she has written. Her ideas for writing stories were easy and fun and we have even tried to have a go at writing like this with our students. A fun and relatable author whose books offer great range for our Year 3 students.

St Vincents Primary School - August, 2021

Jess was fantastic and will be highly recommended to others. After speaking to my staff, they all commented and stated that she was able to address the students at their levels. Her use of videos in the presentation made it more interesting and personal.

Good Shepherd Primary School - October 2020

Jess spoke to our Prep to Year 3 classes. The students and teachers alike were mesmerised by her presentation. Jess' explanation of the writing process clearly connected with the curriculum and teachers were able to do follow-up work in the classroom. The students loved her stories and all of Jess' books flew off the library shelves following her visit. We would definitely love to have Jess visit our school again in the future.

Assissi Catholic College - August 2019

I was very impressed by Jess's professionalism and authenticity when she recently visited our Year 2 students. Jess captivated the group by sharing the 'real-life events' which prompted her to write some of her stories. She provided a safe space for our students to share their own experiences and gently encouraged many to start writing about their own precious memories. I would have no hesitation in recommending Jess to other schools as she has left such a positive impression here at Marymount Primary.

Marymount Primary School - August 2019

Jess was very inspiring and kept the children engaged throughout all of her sessions. Jess was easy to get along with and I would definitely book her again for our school author visit in the future.

Cooranbong Public School - August, 2019