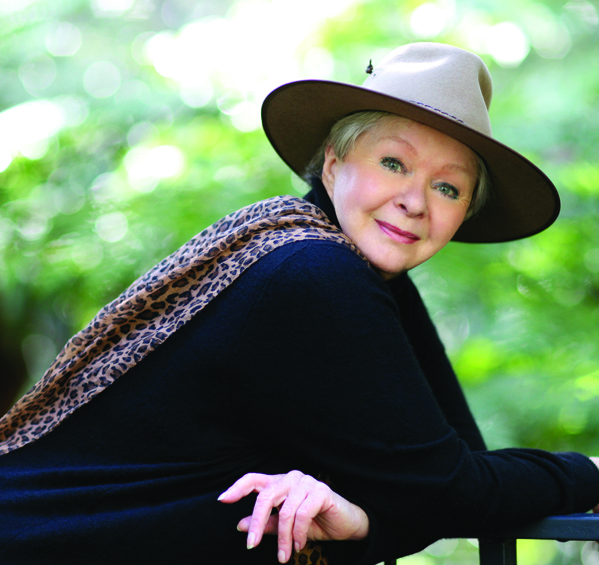 Speaker type
Author
Non-fiction
Interstate
Virtual visits

When Jan came face-to-face with a mountain gorilla in Rwanda, Africa, the experience changed her life when her guide said there were fewer than 600 mountain gorillas left in the wild. She wanted to do something to help, so she decided to create books for children on endangered animals. But first she had to become a wildlife photographer so she could tell the animal's stories in pictures as well as words.
Each book is a true-to-life adventure with stunning photographs of animals in their natural habitats. Jan travelled to India to photograph tigers, Uganda for chimpanzees, Borneo for orangutans, China for pandas, Sri Lanka for leopards, Costa Rica for sloths and ten times to Africa for the African animals. Her latest book Adventures in the Wild is about her adventures and close encounters with leopards, lions and the animals in the Maasai Mara. She was often in danger but her passion was to create 'real' books so children could learn about endangered animals. The books are full of facts, maps, fun activities and links to interesting websites and free educational videos. Suitable for children from 5 to 9 years.
The ABC commissioned Jan to write the Diary of a Wildlife Photographer – a 25 year journal creating the True to Life Books in the wild – and many thrilling adventures along the way. 104 pages with 300 amazing photographs of animals in the wild. Students can see Jan with her guides and learn interesting facts about the animals. Suitable for students from 9 to 14 years.
Jan's author presentations are informative and fun because she talks about her exciting adventures in India, Borneo, Uganda, Sri Lanka, China, Costa Rica and ten times to Africa following wild animals. Jan always travels alone, lives in a tent, and each day travels with her guide to photograph animals to tell their story. She describes how each True to Life book was created and has a wealth of knowledge to share about the writing process, photography and book production. Presentations and storytelling talks suitable for students from 5 to 14 years.
Each True to Life Book has an amazing educational video Jan has filmed in the wild. Teachers can read a True to Life animal book, then show students a video of that animal in action in the wild. Great for reluctant readers. They get so excited watching the videos they want to read the books. See the video section on www.truetolifebooks.com.au
Jan is a popular speaker at schools and Literary Festivals in Hong Kong, Singapore and Shanghai
Jan has filmed animals in their natural habitats in Africa, India, Borneo, Sri Lanka, China, Uganda and Costa Rica. These educational exciting videos can be accessed free at:
http://www.truetolifebooks.com.au/educational-videos/
To follow up, Jan can offer follow up skype sessions for Q & A time with the students.
Creative writing workshops
Safari Adventures
This is a popular workshop where students watch Jan's exciting animal videos she has filmed in the wild.They take notes about the animals, unusual facts, the Africa guides, Jan's tiny tent where she lives, then they create their own exciting story. If children are nervous about writing, the videos help them to get their creative ideas started. Some of Jan's adventures inspire them to write a thrilling first paragraph.
Animal Adventures
This workshop is great fun and inventive. Students decide what animal they want to be after watching Jan's videos. Then they write an imaginative adventure story pretending to be that animal living in the wild.

Creative writing workshops are suitable for 30 students from 6 to 14 years in a 2 hour session
Testimonials
The students were very excited to hear about Jan's adventures and learn about wildlife conservation directly from the author. Her passion for protecting endangered animals and educating others about their plight was evident, and her use of both personal stories and multimedia presentations ensured that the students were captivated throughout the session. Our school would thoroughly recommend studying Jan's work and having her visit as an inspiring culmination of a unit of work

South West Sydney School

Jan Latta has been a Litfest favourite over the years and has wowed audiences young and old. Her photographs beautifully illustrate her adventures in the wild and help draw attention to the pressing issue of wildlife preservation. Jan is a total crowd pleaser and never fails to captivate or bring closer to home the exotic animals of Asia and Africa.

Shanghai International Literary Festival - March 2017

Jan was wonderful with our Kinder students right up to our Year 6 students. Her presentations really catered to the needs and interests of the children, particularly the older students. The Year 6 children especially loved hearing about Jan's adventures with the lions and hippos whilst also oohing and aahing at the videos of the meerkats and cute little pandas! Jan's message of how we can all help to save endangered animals really resonated with our students and they have loved poring over her beautiful books in our school library since her visit!

Narellan Vale Public School

Jan Latta presented sessions for different aged audiences.Her presentations were highly engaging. Children were mesmerised by her videos and stories of travelling through Africa and Asia, living in a tent, interacting with and photographing endangered animals. Jan's books are filled with beautiful photographs of animals in their natural environment and describe their daily living and biological facts in simple terms and in a way that is easily accessible to young children. I highly recommend inviting Jan to speak to school children of all ages. It is a truly meaningful educational experience that encourages a love of animals and the further study of Zoology.

Sydney Montessori School - Gymea

Jan Latta's presentation was fantastic. The children were enthralled hearing about Jan's encounters with animals in the wild. They loved her videos as well. Jan altered her presentation to fit the various age groups she spoke with across all stages of the Primary years. Her presentations triggered some very interesting questions among the children. Her talks relate to conservation, the environment, animal habitats, to name a few curriculum topics. I thoroughly recommend Jan as a visiting author.

St Joseph Catholic School