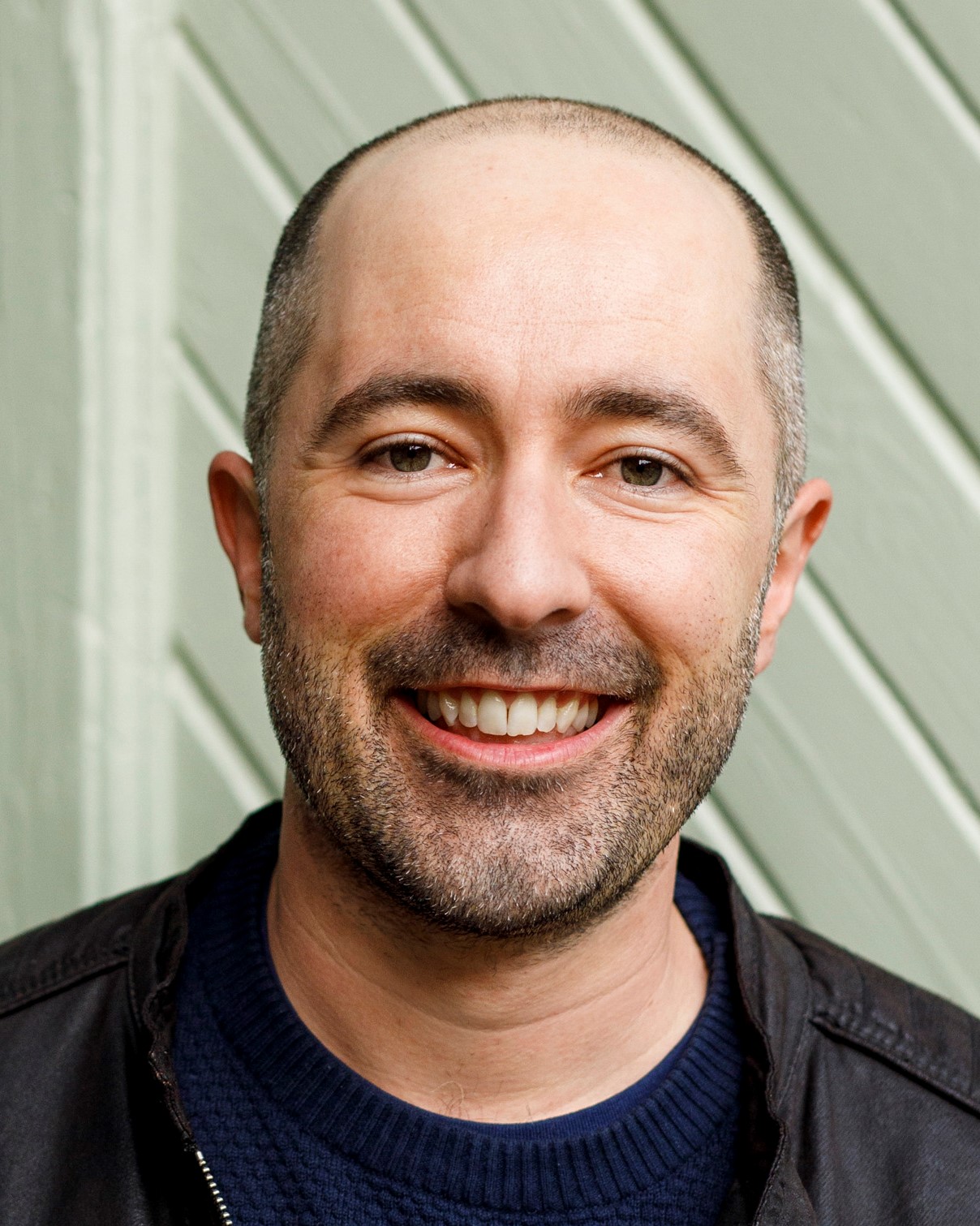 Speaker type
Author
Illustrator / Designer
Cartoonist
Interstate
Virtual visits

James Foley makes picture books, middle grade novels and graphic novels for kids.
His picture book Stellarphant is available around the world. It was voted Picture Book of the Year in the 2022 Children's Book Council of Australia's Shadowers' Choice Awards; it was named an Honour Book in the 2022 CBCA Picture Book of the Year category; it was voted into Australia's Top 50 Kids Books; and it was selected for the International Youth Library's prestigious White Ravens List. It has been shortlisted for a further four awards.
His latest graphic novel series is called Secret Agent Mole. Book 1: Goldfish-Finger was released in March 2023, and Book 2: The Boar Identity will be available in Aug/Sept.
James is the author/illustrator of the S.Tinker Inc graphic novel series for middle primary: Brobot (2016), Dungzilla(2017), Gastronauts (2018) and Chickensaurus (2020). The series stars Sally Tinker, the world's foremost inventor under the age of twelve, and Joe Tinker, full-time baby.
James also illustrated the Toffle Towers series written by Tim Harris; the cult-favourite and CBCA-shortlisted My Dead Bunny (2015); and its follow-up, There's Something Weird About Lena (2020).
James contributed to Total Quack Up (2018) and Funny Bones (2019), both anthologies of funny stories with proceeds going to charity.
His earlier books In The Lion (2012), The Last Viking (2011) and The Last Viking Returns (2014) have all scored several honours, including children's choice awards, recognition in the Children's Book Council of Australia Book of the Year awards, and selection to the International Youth Library's White Raven list.
James is an ambassador for Books In Homes and Room To Read. He is a massive Marvel movie nerd. He comes from a long line of queuing enthusiasts.
My sessions are funny, entertaining, interactive and inspiring. (They're educational too, but don't tell the kids that). I love encouraging students to make their own stories and to enjoy the creative process. I work with students from grades 1-12, and adults too.

I do 3 x 1hr sessions per day.
A typical 1 hour meet-the-author talk will include:
my creative journey from childhood to now;
showing the students examples of stories and illustrations I made when I was their age;
talking about the general process of writing and illustrating and show early drafts;
reading a story; doing a demonstration drawing; and if there's time we get the students to draw.
My talks can cover topics such as …
my creative journey: how I became an author/illustrator
the making of The Last Viking / The Last Viking Returns
the making of In The Lion
the making of My Dead Bunny
the making of Brobot
visual literacy
the picture book-making process
if you're after something else, please get in touch
I can run workshops on …
how to draw cartoons
creating comics/graphic novels
zombie animal zoo - designing zombie pets through collage and/or clay sculpture
secrets of character design
how to make clay character maquettes
digital illustration techniques
how to write/illustrate picture books (minimum 2.5 hours)
making a collaborative picture book in a day (requires 5 school contact hours, 12-20 students max)
if you're after something else, please get in touch
I also do …
literature festivals, professional development sessions for teachers, workshops for adults, artist residencies, murals and community projects.
Helping Sessions Run Smoothly
General Requirements
Please provide:
a suitable venue (see below)
either a digital projector or smartboard
a whiteboard/easel
a table to put my props and paraphernalia on
I will bring:
my own laptop/ipad and adapters
paper to do demonstration drawings on
If you have specified that you would like to include a drawing activity, please provide:
plain white A4 paper
lead pencils
something for each student to lean on (e.g. a clipboard or book)
Venues & Scheduling
Sessions work best in a quiet venue that's away from distractions and interruptions.
It's also ideal if sessions can be located in one venue only over the course of the day. Usually the library, hall or theatre work great.
Please allow me at least a 10min breather between sessions.
If you need to run sessions in different venues over the day, please allocate at least 25 minutes between sessions
(i.e. it takes me 10 minutes to pack up a session, 15 minutes to set up the next session, and however long to get from one session to the other).
Group Sizes
65 students is an ideal group size for a workshop or talk.
I can work with larger groups provided all class teachers are present to assist with behaviour management.
If there are more than 120 students in a group, I'd greatly appreciate a PA and microphone.
Video Recording is not Permitted
I get paid to give talks and run workshops, so please, no video recording.
However, do feel free to take photos during the sessions.
Book Sales
I'd be happy to arrange book orders prior to or after the event with a local bookseller.
Behaviour Management
Generally this is not an issue, however if I need a hand I will indicate to teachers to assist.
Do let me know before each session if there are any behaviour issues I need to be aware of.
Teachers
It's common sense really, but I need to say it anyway - I require at least one other teacher in the room with me at all times during a session. Ultimately, the school is responsible for duty of care.
I strongly encourage all class teachers to attend sessions with their classes, and to participate. A single visit by an author/illustrator can lead to weeks of themed, curriculum-based activities - but only if the teacher attends the visit and pays attention ;)
There are classroom resources for all my books at www.jamesfoley.com.au/teachers.
Testimonials
James was a huge hit with our students and his sessions sold out - up to 800 students in our biggest venue. He had the kids enthralled and was such a pleasure to work with too. He is very easy going and positive.

Whitsunday Voices - July 2018

Absolutely brilliant! James was entertaining, inspirational and appealed to all levels from Kindy through to Year 6 and the staff! Highly recommend James!

Our Lady of Lourdes - August, 2017

Everything was well organised and went to plan. James was an excellent speaker and engaged with all year levels. He was easy to work with and left some of his drawings for the school to display. I would recommend him to others.

James Foley - Kalamunda Primary School - August, 2016