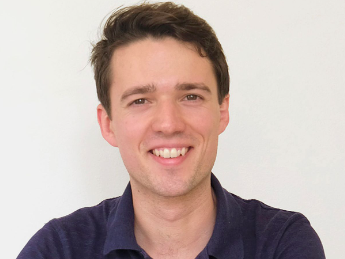 Speaker type
Author
Illustrator / Designer
Virtual visits

Gabriel is an Australian picture book author and illustrator of six books and an illustrator of a further twenty books
.He's been shortlisted in the Children's Book Council Picture Book of the Year for Norton and the Bear in 2021 and Blue Flower by Sonya Hartnett in 2022. He's had a further five notable books listed in the same award.
His books have been published and translated into ten languages, read on ABC's Play School Storytime and reviewed in the New York Times.
As an advocate for creativity and an Australia Reads Ambassador, Gabriel loves to share his enthusiasm for writing and drawing with kids of all ages.
Gabriel creates his illustrations using a combination of watercolour, pencil, ink, and gouache. He works from a small studio on a big hill surrounded by trees.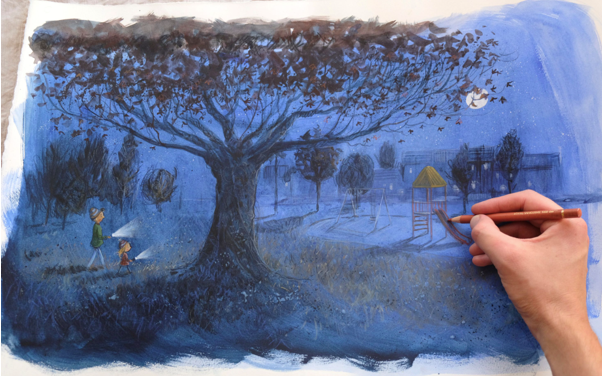 His next picture book, A Friend for George, is released with Penguin in May 2023.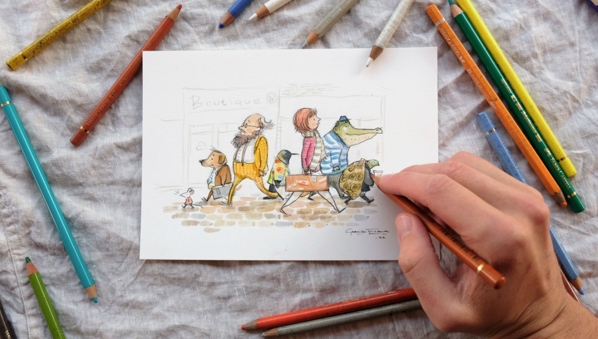 Gabriel offers creative sessions on making picture books using his personal visual approach, creating illustrations, designing characters and author talks. These sessions can be tailored to Kindergarten up to Year 12, with adult sessions available too. They can be fun, hands-on sessions as well as informative insights into a working author-illustrator.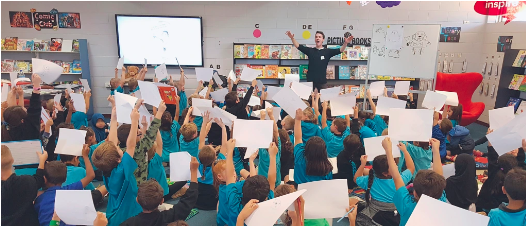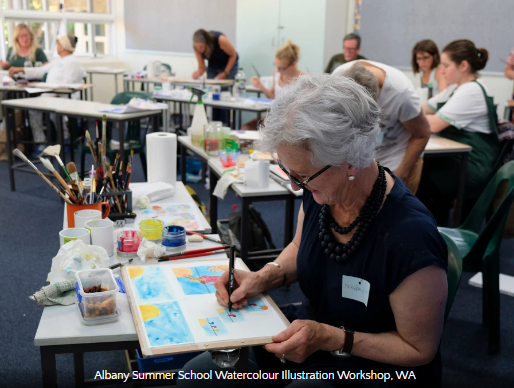 Although based in WA , Gabriel is happy to run online sessions via Zoom, Webex and Microsoft Teams.
Testimonials
Gabriel passed on his vast knowledge and professional experience to students through interactive activities that focused on the process of designing a character, the tools in creating a page spread, portraying the emotional body language of characters and training the eye in composition. Gabriel's presentation methods were engaging, motivational and inspirational.

Wynyard High School (Tasmania) - 2022

Presenter was very engaging and charismatic. Children were inspired. Even children who hate art were enthusiastic to be involved. Story planning content was very beneficial to engage children in writing. Fantastic work! Excellent.

Baler Primary School, Port Hedland (Western Australia) - 2022

Gabriel Evans was fantastic! That phrase was used a lot by both the students and the teachers. He had our students, from Kindergarten to Year 6, engaged and entertained for the entire session. He also gave them amazing tips on where to get ideas from, how to develop them and on how important it is to keep trying to improve them. With that advice in mind and with the drawings they produced with Gabriel, teachers said the students were very keen and excited to start their own narratives. Thank you Gabriel for sparking such enthusiasm for writing and drawing!

St Mary's Primary School (NSW) - 2022

His presentation was polished and he got through everything he wanted in the hour. Giving a publisher pitch to the kids was a great idea – it got them drawing, and gave a real (simplified) idea of what it's like to work as an illustrator – the rejections, the processes, some tips and tricks, some of the lingo. He gave them deadlines (one or two minutes) and got them to add settings and backgrounds.

The Wheeler Centre for Books, Writing and Ideas - 2022