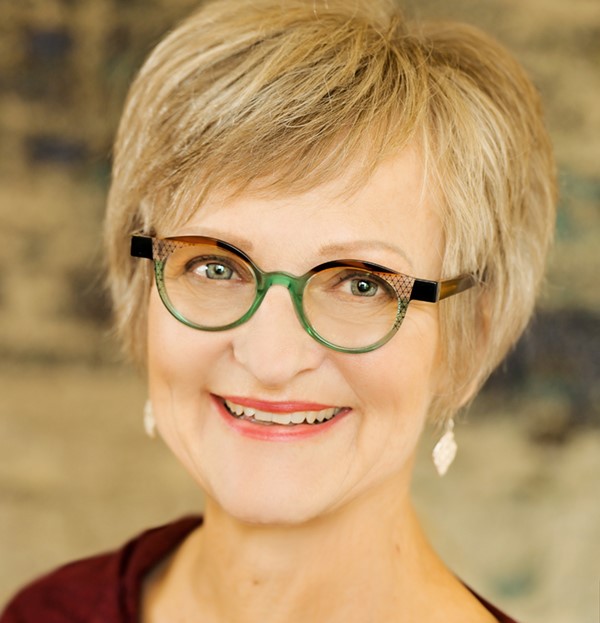 Speaker type
Author
Illustrator / Designer
Virtual visits

Fifi Colston is an award-winning published junior fiction writer and children's book illustrator of more than 50 titles. She also works in the TV and film industry as a costumier, puppet maker, writer and illustrator.

In 2019 she was the Children's Writer in Residence for the Otago University College of Education where she spent 6 months working on a graphic novel and her latest Junior Fiction novel, 'Masher' (Penguin Random House 2022).
In addition to her writing and illustration work, Fifi is a long time designer in the World of WearableArt with 27 finalist entries in show and multiple awards. In 2022 she and her co- collaborator Bruce Mahalski won the Aotearoa Section Award and runner up to the Supreme WOW Award with their stunning piece 'Fera Dei'.

'Story is at the heart of everything I do' says Fifi, 'be it an illustration, a piece of writing or a 3-dimensional work of wearable art.'
Some of Fifi's recent publications include:
Masher (Junior Fiction novel, Penguin Random House 2022)
What would you do if you accidentally created a barking-mad glove puppet, with sharp teeth, a fierce attitude and an unpredictable mouth? A boy and a fast-talking terrier glove puppet form a hilarious double act in this warm and funny illustrated novel for readers eight years and older.
Mischievous Milly - text by Nadia Lim (Scholastic 2022)
A delightful picture book about an orphan baby goat that comes to stay on Nadia Lim's South Island farm and causes all sorts of fun and mischief. Based on a true story by this famous TV chef there is also a recipe for strawberry jellies which would make a great dessert for Xmas dinner.
The Little Yellow Digger Series - text by Peter Gilderdale:
The Little Yellow Digger is back and this time it's at the beach. After the digger rescues a truck stuck on a beach, Charlie the dog excitedly uncovers something else buried in the sand. Further investigation reveals what looks like a treasure chest...but who knows what is inside...
Marvello\us Marvin - text by Nadia Lim (Scholastic 2020)
The Last Crayon (Little Steps Publishing UK 2022)
See a full list of Fifi's titles and awards here on ReadNZ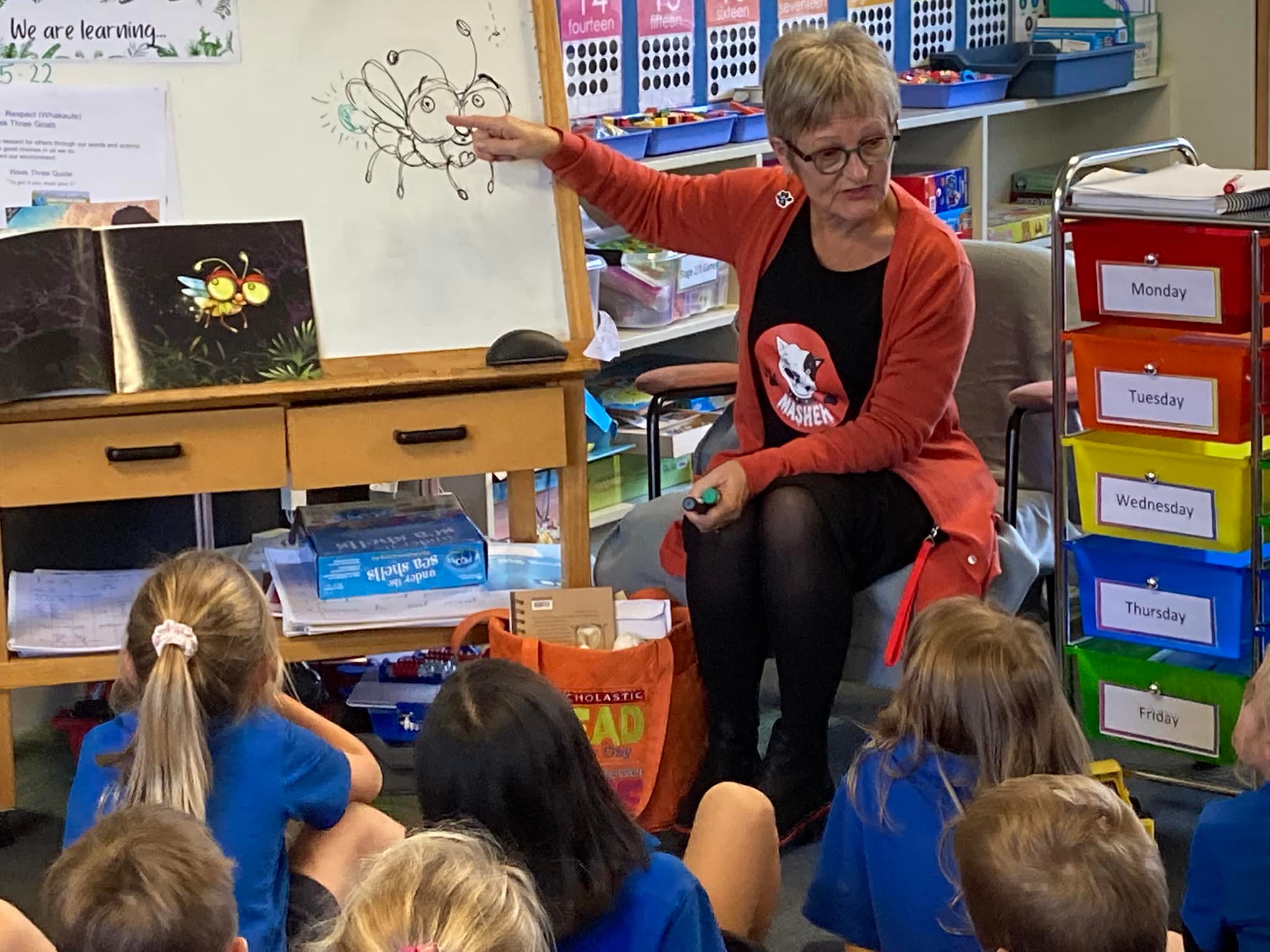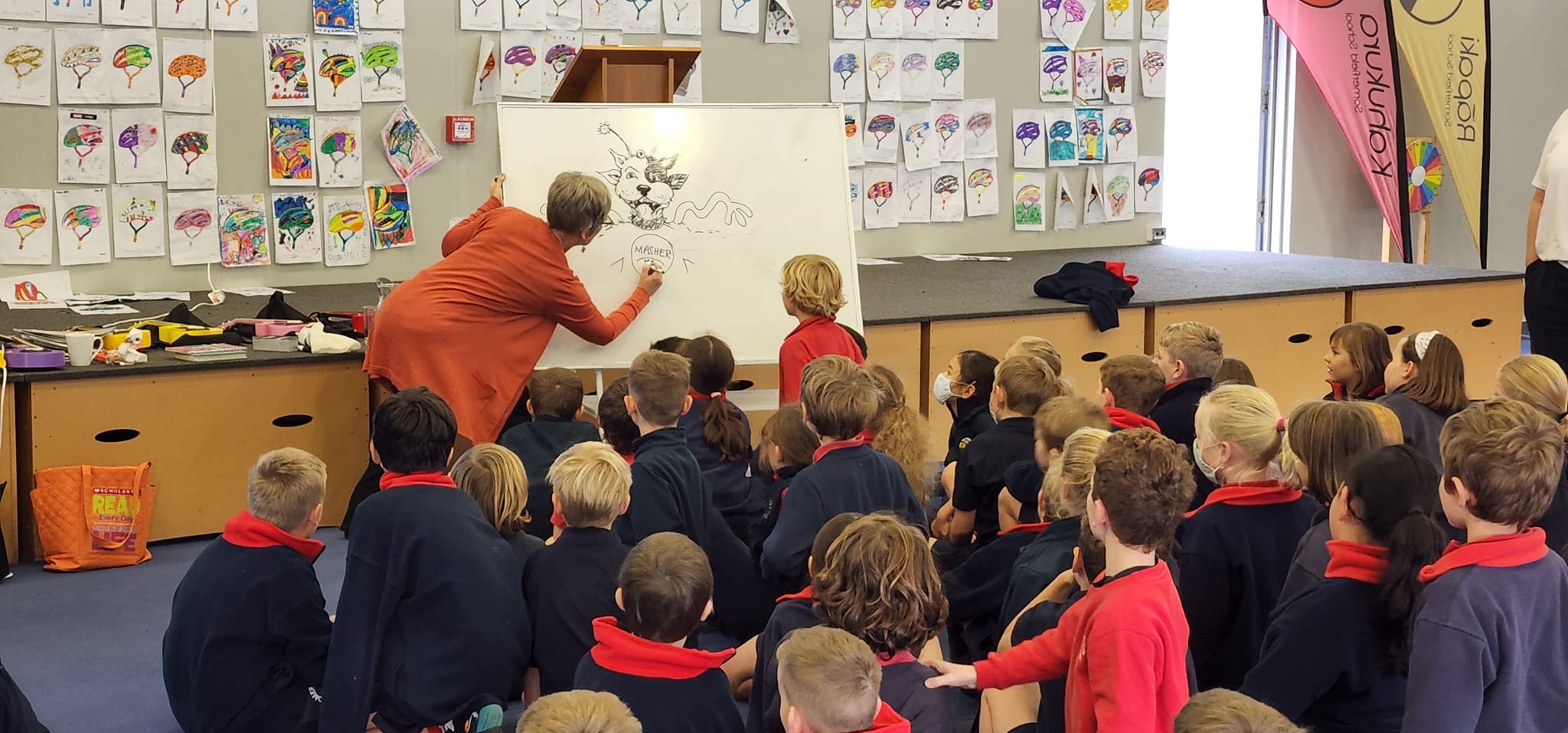 Testimonials
Storylines has welcomed Fifi as a featured writer and storyteller on several of our National Story Tours. Her lively approach to storytelling and performing has been enjoyed and appreciated by the various audiences of all ages.

Storylines Trust Te Whare Waituhi Tamariki o Aotearoa

In 2019 Fifi spoke at a fundraising event I was organising - "Behind the Scenes at World of Wearable Art" - giving the perspective of an entrant and winner in the design competition.
She was nothing but professional in terms of preparation for the event and her delivery.

Fifi went to the trouble of bringing a mannequin dressed in one of her creations and described the process to get to this final stage. She had the audience riveted from the point that she held up a Barbie doll and explained the first step of pulling out its hair. Her talk about the intense process to bring a garment to life (and the chaos it causes in her household) stole the show.

Fifi engaged the audience from start to finish, and her talk is fondly remembered by those there on the night. She is a clear, lively, and humorous presenter who speaks from the heart.

Sarah Lilli Fund

Fifi Colston has been coming to Rāroa Intermediate as both a visiting author and illustrator to work with our students and as the illustrator for the Draw Like an Illustrator Holiday programme for the last 10 years. She has always provided an excellent level of teaching and guidance that both engages and excites our students. I am very happy to recommend her as she is extremely skilled and experienced and works with children in a very inclusive and positive way.

Raroa Intermediate School

Here at Porirua Libraries, we love Fifi Colston's work, and it has been our pleasure to host her to showcase both her books and her crafting skills. Fifi is a talented, energetic, inclusive, personable presenter. Ngā tamariki love working with her, and so do we.

Kaitiaki Pukapuka Tamariki

Our school was fortunate to have a virtual visit from Fifi. Fifi worked with our Year 3-6 students, answering questions, reading from her books and running a drawing workshop. Our students loved hearing from Fifi and her books were even more popular after her visit.

Te Totara Primary School - 2022