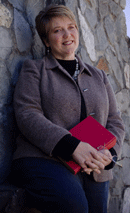 Speaker type
Author
Storyteller / Performer
Non-fiction
Educational consultant
Motivational
Virtual visits

Donna grew up by the seaside where she dreamed of wonderful adventures and visual delights. Childhood was such a place of happiness and discovery that she was drawn to education to encourage others to experience the pure joys of learning, not just from books, but from the ever creative mind and higher order thinking opportunities education offered.
Donna is an advocate of education, literacy and children's literature. As a published author, her works range from early years to young adult prose. She is a registered teacher (trained early childhood to tertiary level) and taught for many years as well as working as an Academic Dean, as well as a lecturer for Queensland University. Donna's academic and passionate interests lie within Literacy and Children's Literature, specifically picture books, where she presents at Conferences, Education Professional Development and to the Community. Donna wrote and directed Books Alive- Early Childhood Literacy on the Air, a radio program which aired during her teaching years on South Eastern Qld radio stations. As an Academic and Curriculum Consultant she has invested in many primary and middle schools as well as libraries, along with serving for many years on the Children's Book Council State Committee.
Donna is the Academic, Education and Children's Author for Queensland Museum and has written many titles for this publishing house, 7 published by 2010 and a further ten due for print in 2011. Donna is well known for her comprehensive and creative teacher notes often accompanied with musical scores, composed for the verse texts of her collections. She writes teacher notes for various publishing houses and enjoys supporting teachers by contributing to creative pedagogy through these rich resources all found on her website: www.donnadyson.com
More than the educator, Donna is a child advocate working within fields of inclusivity and equality for children internationally. Donna presently writes for the Queensland Museum and leading Australian publishers contributing to many genres, ages, and literacy skills within her educational writing scope. Donna's love of music finds her creating many works in verse, though narrative novels roll out just as quickly. Donna Dyson lives in Brisbane, Queensland, Australia - with her husband, and their fluffy family of three spoilt Tibetan Spaniel dogs and one Himalayan cat (who thinks by default that she is also a dog!). When not writing at a desk or café table, Donna's other loves are European travel, family time, supporting the arts and falling into pages of a good book at a local café where new ideas evoke for original works! She wrote her first story at seven and hopes to be writing her last at 97. Having recently become vision impaired, Donna is now an Ambassador for Vision Australia.
Testimonials
Our expectations were met and exceeded. Everything ran smoothly and Donna was very flexible about fitting into our program.

I would book Donna Dyson again and I would also recommend her to other schools / organisations.

Donna Dyson - Centenary State High School, May, 2015.

Donna has conducted author visits a number of times at our school for a wide variety of classes from Kindy to Grade 6. Donna's vibrancy and enthusiasm holds the children's attention as she shares her love of literature and reading with the students. Donna's passion shines through as she explains the process of creating the books and tells stories of the museum artefacts that have inspired them. Donna encourages the children to participate in the story readings and they particularly enjoy singing the songs that accompany the books for the younger children.

Donna has done a phenomenal job of creating support material for her books to help make teachers jobs easier. She is dedicated to spreading the message about the value of reading to teachers, librarians, parents and students and excels at presenting this material in workshop situations. I would highly recommend Donna for school visits and professional development workshops.

Donna Dyson - Concordia Lutheran College, March, 2011

As a writer, Donna is able to model the writing process and facilitate writing workshops for children of all ages, scaffolding their writing with simple and effective steps towards creativity. Her books will delight young children, and also have applications for further learning for older students.

As an academic, Donna has the ability to challenge educational professionals with her insights into curriculum development and literacy education.

Donna brings an energy and passion to her presentation which is memorable and inspirational.

I highly recommend her as a speaker.

Donna Dyson - Glennie School, Toowoomba

Donna Dyson is the ultimate in value-for-money, as a speaker in your school. She has the ability to connect with her audience, and engage listeners of ALL ages.

Donna loves children, and is an experienced classroom teacher. However, it is her ability to individually inspire and encourage young people that make her presentations outstanding.

As a classroom teacher Donna was able to build bridges into the lives of her students, by discovering their interests, developing their individual passions, and encouraging their hidden potential. As a demonstration teacher, Donna can now pass on the tips and tricks of these skills to other educators.

Donna has a particular rapport with young and inexperienced student teachers, and she is able to guide them in developing their own literacy teaching skills.

Donna Dyson - The Glennie School, Toowoomba