Speaker type
Author
Illustrator / Designer
Motivational
As an experienced Primary teacher working in international, rural and suburban schools, Chrissy Byers has gained insight in what works in children's literature and how to inspire young authors.
Her debut book The Magic in Boxes is listed in the Premier's Reading Challenge: Early Childhood Booklist 2016 and has been reviewed by the Children's Book Council of Australia and parenting expert Maggie Dent. In this technological driven age The Magic in Boxes encourages imaginative play using recycled materials.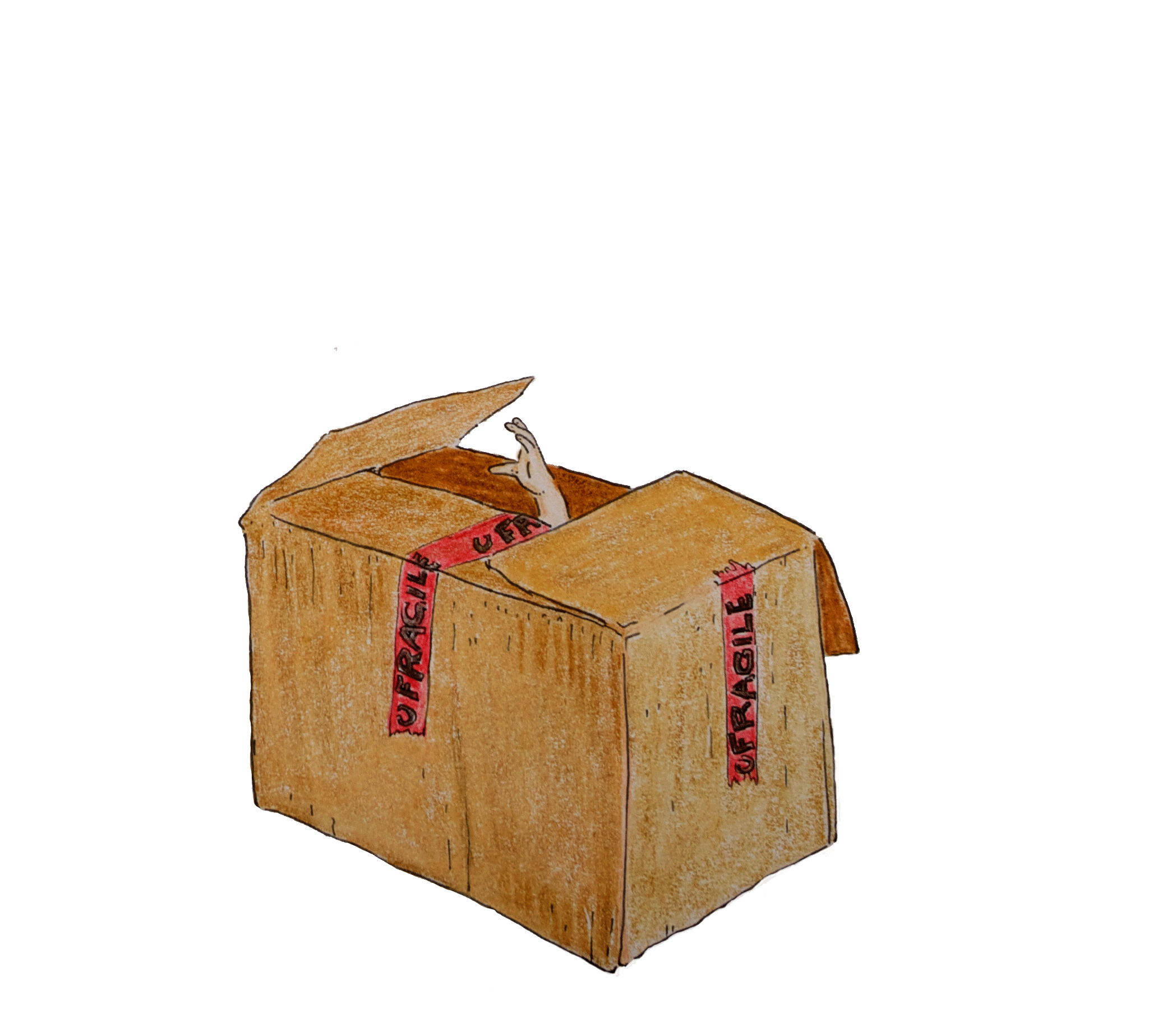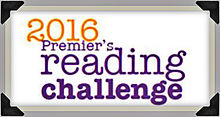 Her follow-up book The Magic in Dress-Ups is due for release in September 2017. Written to inspire imaginative play, it depicts the adventures of two small girls who create costumes from household junk and craft supplies. It is written in rhyming couplets, with some repetitive text.
Interesting Facts:
The text and illustrations were generated by child led games. The children chose the themes (fairies, cats and mermaids) and created the costumes.
Realistic sketches depict a world that is flat, while the imagination scenes demonstrate the wondrous world of imagination designed to inspire.
Chrissy is an author, illustrator and independent publisher. She is eager to share the behind the scenes tasks required in book creation, manufacture and marketing.
Over the past year Chrissy has conducted singing, story-time and craft sessions in numerous early learning centres and libraries, presented in primary schools and been a guest speaker at a networking group and an Isolated Children's Parents' Association Camp.
Early Learning Centres
The story telling session starts with learning her cheerful but calming welcome song. Chrissy reads from an enlarged A3 sized copy of The Magic in Boxes to assist all children see the illustrations clearly. During the repetitive text elements she incorporates hand gestures to encourage involvement from everyone. Chrissy instigates questions which consider anticipation and comprehension. A framed sketch (as seen on the front cover) is displayed and the children greatly enjoy meeting the original toys from The Magic in Boxes. The session concludes with another song. Please refer to Chrissy's website www.chrissybyers.com/for-teachers for opportunities for learning experiences that link directly to learning outcomes outlined in the Queensland Kindergarten Learning Guidelines (QKLG) and the Early Years Learning Framework (EYLF). This session is an excellent way to start or finish a unit on model making using household junk.
Primary School
After teaching for a decade and a half in multiple schools, Chrissy is aware of the need to be flexible. She can accommodate session times, student numbers, differentiating content according to year groups and work area around the needs of your school. Presentation topics can incorporate your school's special literacy or social focus areas. If your school has a particular focus, please discuss this with Chrissy to ensure maximum benefit to your students.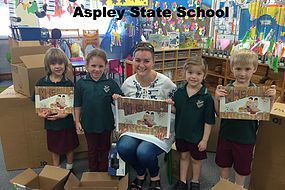 Primary School Author Talks
As an author, illustrator and independent publisher, Chrissy shares her twelve step journey a book takes from concept to marketing. She incorporates the themes of resilience, perseverance and friendship during her presentation. Emphasis is also given to the importance of editing. Children are surprised to discover how many rough drafts are necessary during the publishing process.
Primary School Workshops
Chrissy's tutorials are aimed to enhance the students' quality of writing and address one of the following topics:
Description: Character and Setting
Narrative writing: story plan and forming paragraphs
Motivational Speaking
Chrissy has pursued her childhood dream to become an author/illustrator. Her journey has been sprinkled with joys and disappointments which she shares honestly and humorously. Her presentations aim to inspired and empower others.
Depending on the individual interests or your group, Chrissy is happy to incorporate a presentation around any of the following themes:
Overcoming personal obstacles

Perseverance and goal setting
Engaging students
The importance of support networks
What does it means to be a good teacher?
The benefits of play-based learning today
Testimonials
Chrissy's experience as a teacher was very obvious... she was able to handle large groups with aplomb... she engaged all listeners and presented valuable information about the writing/illustrating and publishing processes.

Kelvin Grove State College, Junior School - August, 2019

The Narrative Workshops in Year 3/4 conducted by Chrissy Byers were extremely rewarding for students. They were well run and made efficient use of time. The visual prompts used were engaging and made it possible for the students to clearly structure a narrative into beginning, middle and end. To make the writing more interesting and individual, Chrissy endorsed the use of a Hook Question. Most importantly, over the weeks, there was a clear improvement in the outcomes of the children's writing. The set structure and templates made it possible for all children to have success when writing a narrative.

St Joseph's Catholic School, Nundah - August, 2017

Chrissy's book 'The Magic of Boxes' complimented our Prep literacy unit perfectly. The students loved the story, especially the repetitious phrasing, and it sparked their imagination to imagine and then create. Chrissy was able to engage the students and use her magic story telling techniques, singing, student actions to interact with the story and props, to keep the students engaged.

Nundah State School - 2017

We loved having Chrissy Byers, author/illustrator, come and present to our children in rural Queensland at our Breaker Camp at the end of 2016. Her presentation to our large group of multi-age primary school children, despite being close to bedtime, kept them engaged and interested. The children asked lots of sensible questions and were very surprised by the number of hours spent in the editing stage of Chrissy's book, "The Magic In Boxes". The children were fascinated by Chrissy's illustration failure story and her determination not to give-up was very valuable for our children to hear. Isolated children, like my own, in rural and remote communities, don't often get the opportunity that Chrissy provided them at our camp. It was so inspiring and beneficial that they could hear that country kids can grow up to do any job they desire. Chrissy's story was not only beneficial for the children to hear but was also an encouragement to myself and other parents also.

ICPA (Isolated Children's Parents' Association) St George Branch, 2016

Our children were fascinated by the methods Chrissy wrote, illustrated and published her magical picture book. At each stage of her journey in her presentation a child opened a surprise sparkly box. They saw first-hand examples of the material she used in her beautiful illustrations. Their interest was captured by an insight into her creativity and her encouragement to work at what they loved to do, no matter what hurdles they met on the way.

St Joseph's Catholic School, Nundah