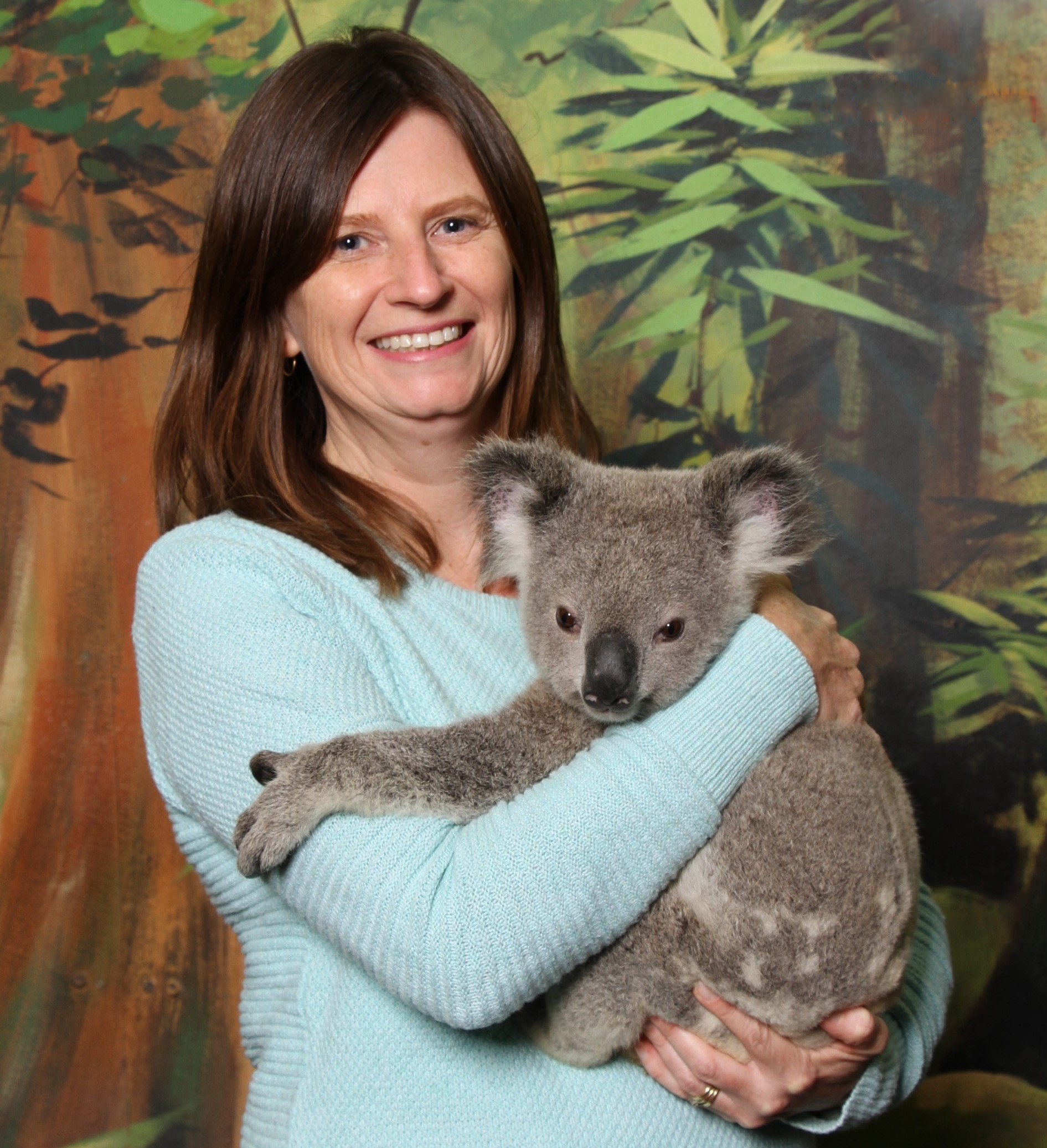 Candice Lemon-Scott is an award-winning and internationally published Australian author, editor and presenter. Her quirky style, fast-paced narratives and originality appeal to young readers in particular.
She has a Bachelor of Communication / Diploma of Arts (Professional Writing & Editing) and is a doctoral candidate in Philosophy (English).
She is also a qualified wildlife carer and has a professional background as a Media Manager. Candice is a Books in Homes role model and Australia Reads ambassador. When not writing and presenting, she can usually be found on a beach somewhere.
Awards & Recognition:
Herald Sun: 12 Books Children Will Love in Christmas
Winning title: EPAA (Education Publishing Australia Awards)
Best new release: Australian Standing Orders (ASO), Australian Booksellers Association (ABA) & Lamont Books
Chosen title: Premier's Reading Challenge, Summer Reading Programs and Lexile reading program
Winning article: Silver Medal in the PPA Awards
Commendation: Victorian Premier's Literary Awards
Highly Commended: CYA Conference published author awards
Honor Award Winner for the Cadmus Children's Fiction category in the Green Earth Book Awards 2021 with Eco Rangers: Pelican in Peril - see link.
Eco Rangers: Microbat Mayhem shortlisted for the Wilderness Society Environmental Award for Children's Literature 2021
See Candice's Ask an Author Interview:
Candice frequently presents at writers' festivals, libraries, schools and community events. She offers primary school students a relaxed, fun and interactive style of presentation where children are able to explore their creativity and expand on their writing skills through active participation.
Candice talks from personal experience about the writing and publishing process, shares readings from her work and encourages students to ask their own questions and discuss book and story ideas. She is also a qualified wildlife carer and incorporates this knowledge in presentations where relevant.
Candice's workshops tie in with the National Curriculum and cover topics such as: character development; story structure; descriptive writing and translating ideas into stories. These workshops offer students the opportunity to contribute through group brainstorming. They are then able to expand on the ideas explored through their own personal application of concepts learned and discussed. Her use of physical tactile materials helps in this process.
NEW: Candice is now available for virtual presentations! (see below)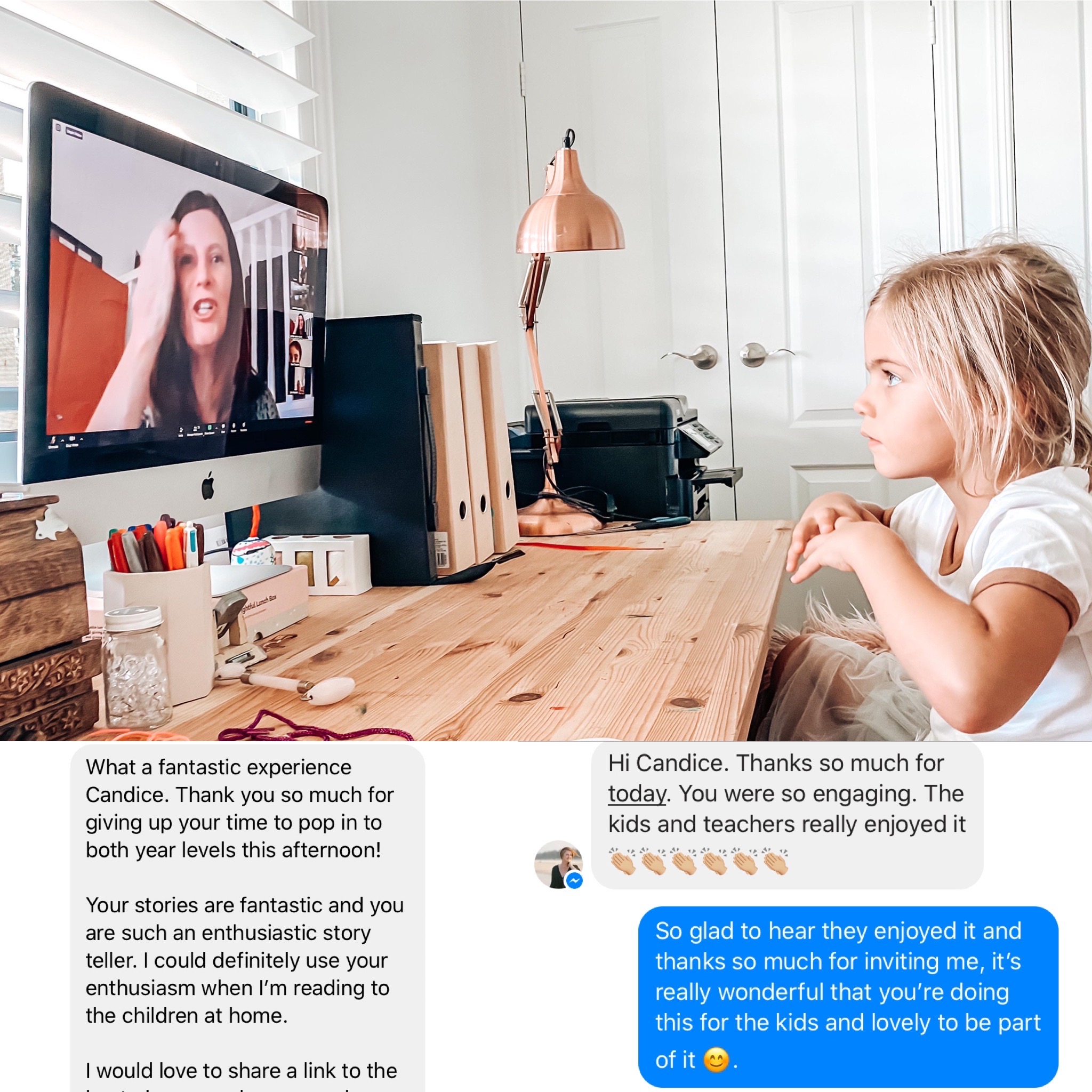 Testimonials
Candice was lovely to work with. All our students from Prep - Year 6 were engaged, enthused and thoroughly enjoyed their session with Candice.

Lutheran Ormeau Rivers District School - May 2022

Candice entertained our P-3's with her stories. The students loved the puppets and getting to be part of the show. Candice's interacted wonderfully with our students and catered for all of the levels in the different classes.

Fitzgerald State School - September 2019

Candice engaged students with her personal experiences and storytelling. She captivated the students with relative props and role play.

Coombabah State School - July 2019

Candice was very easy to communicate with. She worked with three large groups of students from Years 1-6 with ease. The activities she had planned were engaging and the students gave positive feedback to their teachers after the visit.

Aspley East State School - August 2018

Candice's presentation for our middle school children was very well received and the group selected for the writing workshop were excited and productive.

Pacific Lutheran College - August, 2017