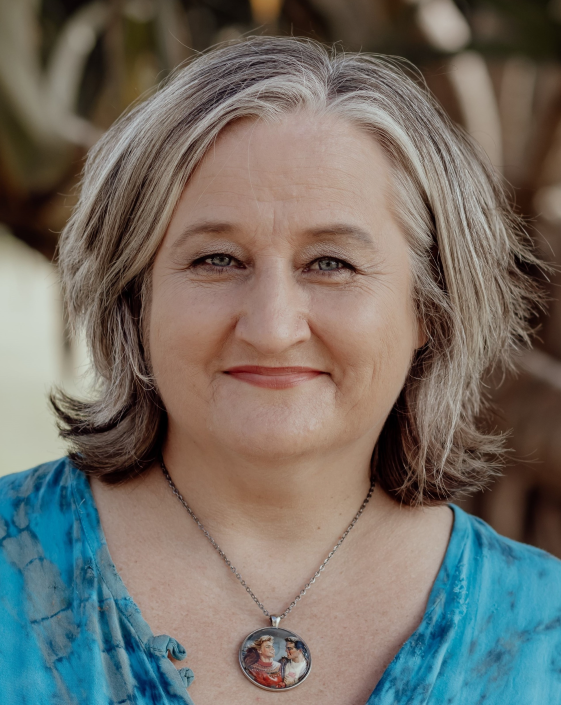 Amy is an award-winning, USA Today best-selling, triple RITA nominated Aussie author who has written eighty plus contemporary romances in both the traditional and digital markets. She has been translated into twenty languages including manga and is soon to have her books released on a gaming app. Amy has sat twice on the national executive of Romance Writers of Australia during which time she organised two national conferences and spent two years at the helm as president. In 2019 she was awarded life member status by RWA for services to the organisation. She was a nurse for 28 years and worked in the PICU at The Royal Children's Hospital in Brisbane for 21 of those years.
Amy has a broad background in speaking engagements that started at the age of 15 when she travelled to NZ to address the attendees of Zonta international during their Rotorua conference. She has been on panels, delivered keynote speeches, dinner speeches, closing addresses and library talks as well as emceeing functions and running writing related workshops. She's presented at conferences and festivals - Byron Writers Festival, Brisbane Writers Festival, Genrecon - as well as to service clubs and community organisations. She writes a monthly column for Booktopia and has been on the committee of the Capricorn Coast Writers Festival since its inaugural event in 2019.
In 2021 she was nominated by the QWC for the Johnno award for outstanding services to writers and writing in Queensland.
With a light, entertaining style, Amy engages audiences of all stripes. As a mother of two adult children and having lived in both small towns and big cities as well as overseas, Amy brings a wealth of life experience to whatever she does. She is well organised, professional, friendly and easy going. Naturally inclusive, she has the ability to think on her feet, be flexible and put others at ease.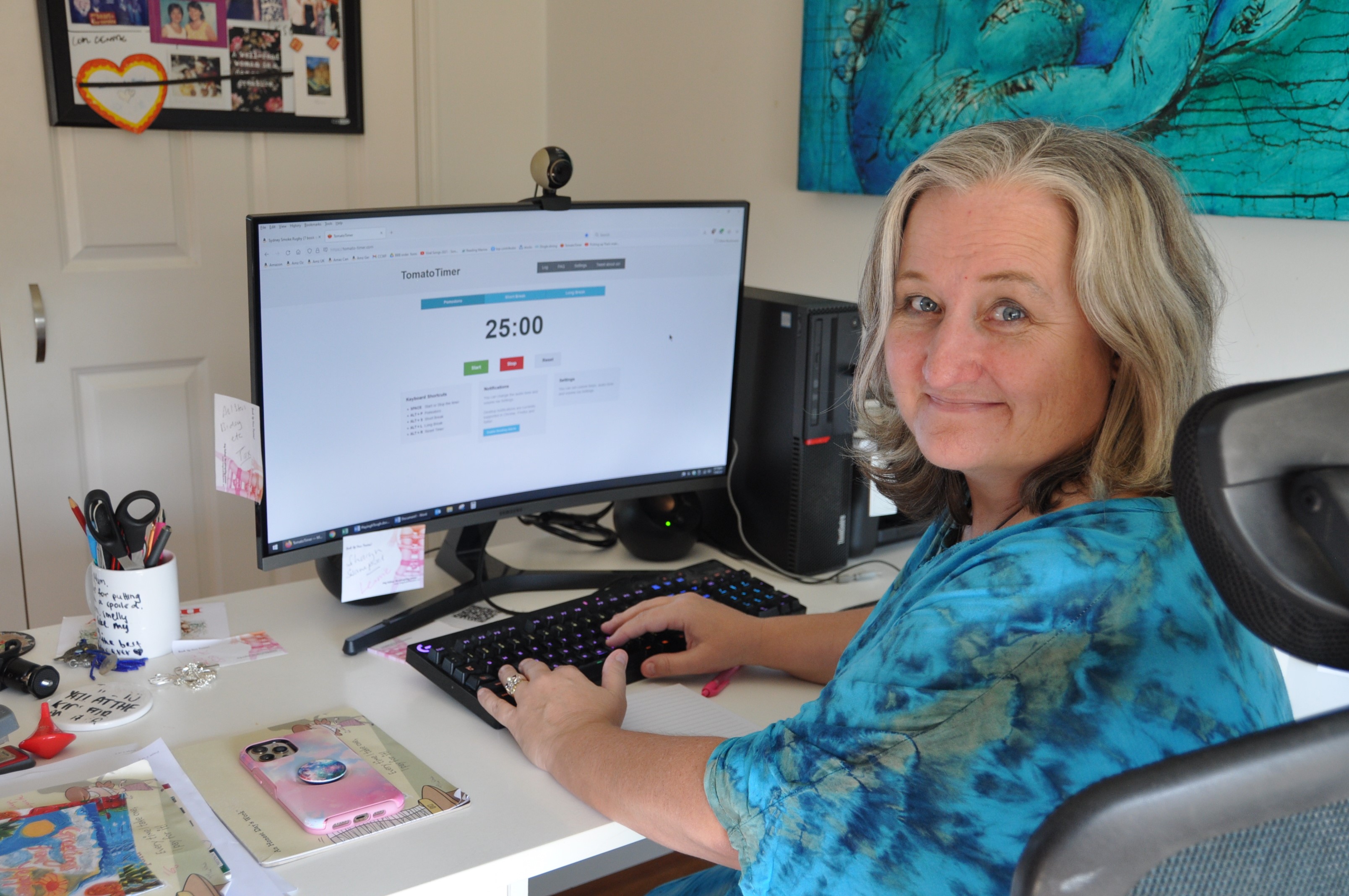 Craft workshop topics
I'm Speaking – writing dialogue.
90 mins - 2hrs
Target audience - cross genre, newbies through to emerging writers.
How characters talk to each other can make or break a book. Is it snappy? Is it clever? Is it appropriate? Does it have pace? Does it fit the mood? Is it consistent? Is it natural?
So many variables can tip the scales from thumbs up to thumbs down and too often written dialogue doesn't sound like the way people actually talk to each other.
Amy explores this topic and puts participants to work with hands-on exercises in creating realistic natural dialogue that makes characters feel like living, breathing people.
Make 'em Laugh – writing humour.
90 mins – 2 hrs
Target audience – cross genre, all levels.
Humour is notoriously difficult to teach and even harder to define because everyone has a different perspective. Can a writer learn how to be funny or is it something innate?
Amy Andrews takes a look at what works and what doesn't and how the greats of the genre use humour to good effect.
Put a Girl(or boy) In It - developing romantic plot
90 mins- 2hrs
Target audience – gross genre, all levels.
The vast majority of readers read books for the relationships explored within the pages because these reflect human experience. Because they want to find themselves in the story and because the human race is just one big interconnected set of relationships. Sure, they also read for the explosions and the alien invasions and the cool science and the in-depth research and the dragons and the plot twists. But character drives story, not plot. It's how the characters interact with other characters that holds reader interest and, as such, they want their characters to be whole and fully rounded – even if they're deplorable. Giving a character - male or female - a romantic/love interest adds another dimension to that character and another layer to your book. It adds emotion and depth and provides a foil for your character giving the reader a chance to see them in a different light - good or bad.
Amy explores ways to add a little lovin' to your book to create a rich, three-dimensional experience for your reader.
Let's Talk About Sex – the art of the love scene.
90mins-2hrs
Target audience – cross genre, anyone curious/struggling with how to craft pivotal intimate scenes.
There are few things more important in a romantic relationship than sex. And it's as important in the pages of a romance novel as it is in real life. Whether you chose to close the bedroom door or rip it right off the hinges, the reader is invested in the intimacy of the couple and how you execute this can be the difference between a book everyone is talking about and a wallbanger.
Amy talks about the craft of writing a sex scene. From the nitty gritty, to how to build tension that leaves your reader wanting more, to the broader considerations of how consummation impacts character and story.
Romance 101 – how to write a romance novel.
3 hrs/half day
Target audience – any level wanting to write in the romance market.
So you want to write a romance novel but have no idea where to start? Join multi-published romance author Amy Andrews as she takes you through the basics from what is a romance to tropes and sub-genres to the first page. Explore settings, characters, dialogue, voice and intimacy levels as well as what to do after you type THE END.
Testimonials
Amy is a long-standing member of the Romance Writers' of Australia and was our closing keynote speaker for our 2019 annual conference held in Melbourne. Our conference closing keynote address aims to provide our delegates with an uplifting experience that leaves them invigorated and eager to continue their writing journey. Amy proved to be a witty and engaging speaker, using personal antidotes to connect with her audience.

I found her to be professional, punctual, open and honest in her dealing with myself and the other conference team members. She was well prepared for her role and took time to speak with delegates both before and after her keynote address. Her friendly approachable manner resonated well with our delegates. Amy was a pleasure to work with and at all times maintained a respectful approach to her contracted engagement with RWA.

I have no hesitation in recommending Amy as an entertaining professional speaking candidate.

Romance Writers Association - 2019

GenreCon is always a tough gig – we ask authors to stand up in a room of their peers and share insights, experiences, and advice that will appeal to writers who have already moved past the 101 conversations.

Amy Andrews occupies a relatively unique position among that crowd – an author with a deeper back list than most of our attendees, a passion for writing and the romance genre, and the experience to hold an audience in the palm of her hand.

We invited her as a guest of honour and keynote speaker at our 2017 conference, and I wouldn't hesitate to bring her back for future events. A thorough pro and an absolute pleasure to work with.

GenreCon - 2017

In 2014 I was the conference convener (at the time, my third – but not last – such event) for the Romance Writers of Australia conference in Sydney – the largest event of its kind in the southern hemisphere, with over 450 delegates in attendance, and worked for several years as the association and events administrative assistant. I initially invited Amy Andrews to be a speaker and MC at the 2014 event as she is a well-renowned bestselling author, widely respected in her field, and has a lifetime experience at excelling at her craft—but I got so much more than that.

I've worked with a number of speakers and presenters over the years, and in my experience, Amy Andrews is a cut above the rest. Amy is engaging, entertaining, amusing, and insightful. She is professional, polite, respectful, and unflappable, and she's mindful of others, of her audience, and of those who are working behind the scenes for such events. She is dependable, punctual and an asset to any event.

As a speaker, Amy catches and holds the attention of her audience effortlessly with her candid and humorous style, and she delivers so much more than an ordinary punch line. Amy can read a room, she can deliver appropriately, and she is so much fun, while also delivering meaningful dialogue. Everyone always comments on how fantastic her talks are, for good reason, and how much they enjoyed the experience.

As a MC, she is your best secret weapon—she can adapt to situations smoothly, cover lags, delays and event hiccups so that the audience gets the best experience while being clueless to any issues, and she can keep ceremonies and events moving in a timely and entertaining fashion. She has acute tact and diplomacy, and an ability to guide (herd) people wherever the organisers need them, without people feeling that it is so. If you have Amy Andrews at your event, you're in for a treat. Our audiences have loved her.

Romance Writers of Australia - 2014

Amy Andrews appeared as part of the Be Still My Beating Heart: Writing Romance panel at the 2014 Byron Writers Festival alongside celebrity comedian Mandy Nolan. Amy was witty, engaging and informative. She has a wonderful sense of humour and a real skill in answering questions from the audience. Amy is passionate, dynamic and amusing. She presents with a refreshingly honesty perspective – authentic and genuine.

We invited Amy to Festival after seeing her perform at numerous Romance Writers of Australia conferences where she MCed with great aplomb.

Amy has an incredible story to tell having penned over 80 romance novels published by leading international publishing houses. I highly recommend this gifted storyteller.

Byron Writers Festival - 2014