Allison Tait (A. L. Tait) is the internationally published bestselling author of three middle-grade fantasy-adventure series: The Mapmaker Chronicles, The Ateban Cipher and The Maven & Reeve Mysteries.
The Mapmaker Chronicles series has been long- and shortlisted for multiple awards, including 2015 CBCA Book Of The Year (Notable), the Aurealis Awards, KOALAs, and the Readings Prize for Children's Fiction.The Fire Star (Maven & Reeve #1) was a Notable in the 2021 CBCA Book of the Year awards.
Allison is an engaging and entertaining presenter who speaks regularly in schools and at festivals and events for children and adults in Australia and internationally. Her experience as a presenter and course creator (for children and adults) at the Australian Writers' Centre, the co-host Your Kid's Next Read podcast, former co-host of the top-rating So You Want To Be A Writer podcast and co-author of the popular book 'So You Want To Be A Writer (How To Get Started While You Still Have A Day Job) affords her a broad perspective for creating presentations and workshops for students of all ages.
She is passionate about epic adventures, reluctant heroes, compelling mysteries, strong characters (male and female), and the incredible journey that is 'growing up'.
Allison's first contemporary middle-grade novel, The First Summer of Callie McGee, will be published in August 2023.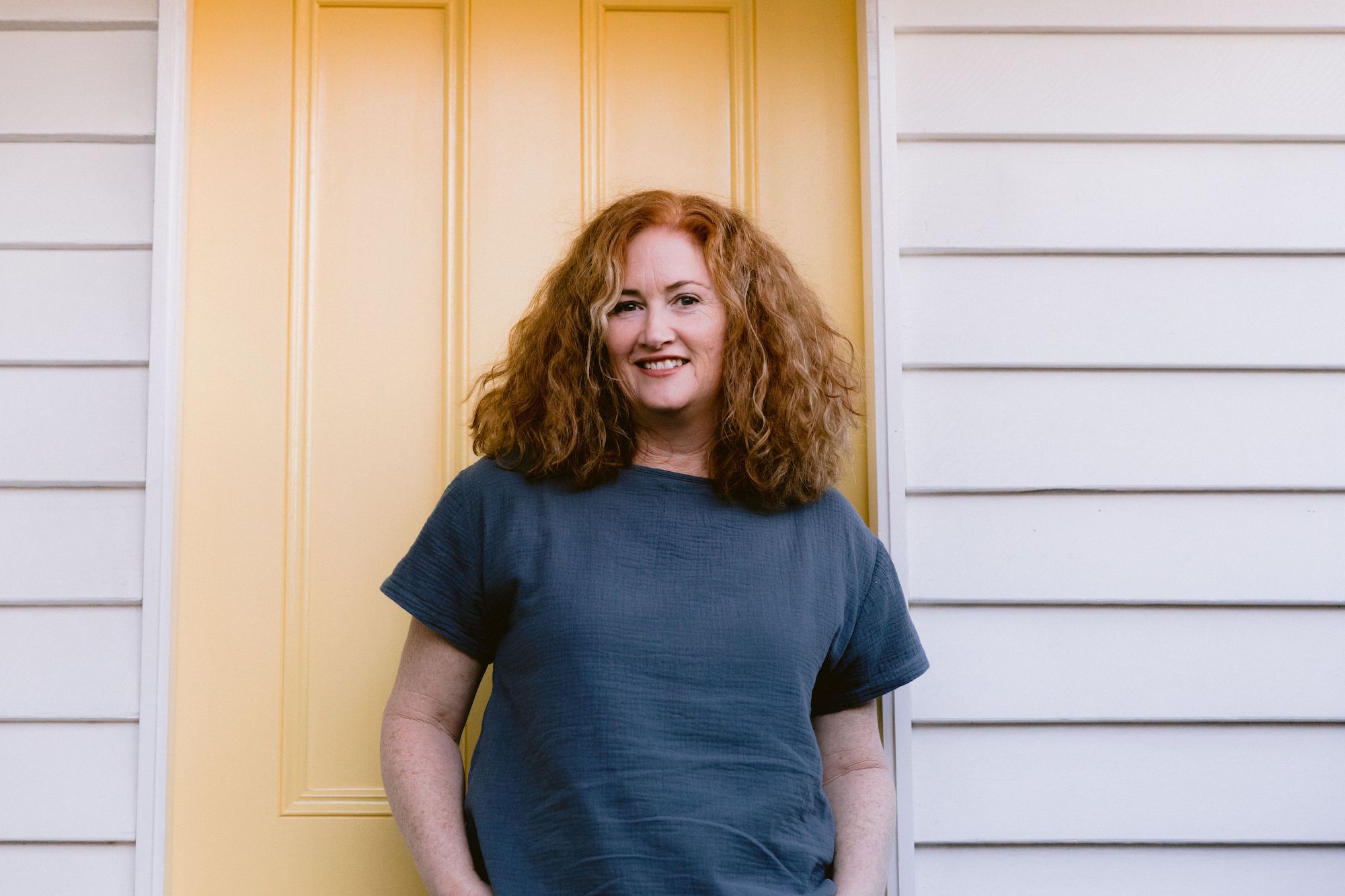 Allison's Books
Maven & Reeve Mysteries
Against a backdrop of knights, castles and intrigue, two unlikely detectives must band together to solve complex and dangerous mysteries in a bid to change their lives – with a big dash of humour, adventure and fun along the way!
'I was up past midnight finishing this book! The mystery kept me turning the pages, and I felt like I'd known Maven and Reeve forever.' – Amie Kaufman, New York Times bestselling author of Ice Wolves
Find out more about the Maven & Reeve Mysteries
Hear Allison talk about Maven & Reeve and read chapter one of The Fire Star (book #1)
The Ateban Cipher
Forced to flee his home to uncover the secrets hidden in a coded book, sheltered orphan Gabe discovers a world of danger, intrigue, adventure and unexpected friendship in this fantasy-adventure duology.
Why would you write a book nobody can read?
"This [series] is the kind of thrilling adventure that has readers turning the pages as fast as they can devour the story along the way discerning many important themes about trust, loyalty, ingenuity and courage." – Sue Warren, Just So Stories
Find out more about The Ateban Cipher series
Listen to chapter one of The Book Of Secrets (book #1)
The Mapmaker Chronicles
The Mapmaker Chronicles is an internationally published, bestselling four-book series about a race to map the world … and a boy who discovers more than he ever imagined.
"The Mapmaker Chronicles showcases a vivid imagination and gift for storytelling which marries fantasy and reality together to great effect and is bound to be a favourite series on the bookshelf." – Hillary Smillie, Buzzwords Magazine
Find out more about The Mapmaker Chronicles series
The First Summer of Callie McGee
-Due out August 2023
AUTHOR TALK:
Look, Listen, Take Note
In my general author talk, I dive deep into where ideas come from (and what to do with them), drawing on the inspiration for my stories and sharing tips to inspire kids to write their own.
Grades 4-8,in person (interactive) or online
Write What You Know (Make It New)
A variation of my general author talk, focusing on using places we know to inspire new stories. Helps kids understand they don't need to reinvent the wheel to write a story and that ideas are all around them.
Grades 4-8, in person (interactive) or online

PRESENTATIONS:
Find Your Writing Superpower
Everyone has a writing superpower, what's yours? In this fun, inspiring and motivating session, I'll help kids work out the strengths in their writing - and how to use them to create amazing stories. Drawing on my own work, I offer tips on everything from description to plotting, finding ideas to editing.
Grades 4-8,in person or online
Writing Fantasy Stories
What makes a story a fantasy story? In this interactive session, I look at the key characteristics of writing fantasy stories, including character, quests, hero's journey and world building.
Grades 5-8, in person, can also be a workshop

WORKSHOPS:
Who's Telling the Story?
A deep dive into the mystery of Character and Point Of View, using my Maven & Reeve Mysteries to illustrate the choices writers must make to tell a story.
Grades 7-10,in person or online
Unlocking the Story Code
Using the framework of the Ateban Cipher novels and the 10 Keys To A Great Story, this workshop looks at character, setting, plot, language choices, editing, and more.
Grades 5-8, in person or online
Level Up Your Writing
A workshop created from a high school writing group residency, taking a deeper look into writing techniques and craft.
Grades 7-10, in person or online

DISCUSSION/Q&A:
So You Want To Be A Writer
Suitable for small groups of senior students interested in making writing a career, I draw upon my experience as a journalist, author, speaker and podcaster to discuss my career as a writer and answer questions about writing and being a writer.
In person or online
Testimonials
Allison's presentation on writing fantasy stories was both engaging and informative. Students were extremely interested in hearing about the process involved in writing stories and the elements of the fantasy genre. Allison's presentation was an excellent authentic experience to enhance their knowledge about writing.

Georges River College Penshurst Girls Campus - May 2023

Children who live in far flung regional areas are often deprived of opportunities their city cousins take for granted. These kids devour the opportunity to listen, learn and engage with the writers of the books they read but never dream they may have the chance to meet personally. Allison Tait is one author who makes the dream a reality.
As a founding member and organiser of BRW Festival my job is made super easy when you have an Allison Tait on your guest list.

Burdekin Readers and Writers Association - 2022

Allison is a highly personable guest speaker. She brought enthusiasm, experience and expertise to her presentations as part of our Book Week celebrations.
Our Stage 3 students responded well and took away loads of practical advice to apply to their own writing.
One of our teachers commented post session, "Allison would be great to get back again; especially for a provocation to a writing unit. So many great ideas!"
It was a delight meeting Allison and learning more about her craft and her active involvement in the broader community.

Cranbrook School - 2019

Allison Tait is not only a talented author but was and still is an inspiration to the Year 3 and Year 4 students at Gerringong Public School.
She engaged them in the craft behind being a successful writer by sharing her journey and effective strategies on how to write a quality story.
Weeks after her visit to our school the students still recall and apply the ideas and suggestions she gave them.
At the students' request we are reading The Mapmaker Chronicles as a class, and this is testament to the presentation Allison gave to the students.

Gerringong Public School - 2015

It was a delight to have Allison on the Sydney Writers' Festival program. She's an engaging speaker, generous with her insights and knowledge about both writing and motherhood.
Her blend of inspiration and practical tips gave participants the means and the motivation to work towards their writing goals.

Sydney Writers' Festival - 2015