Allison Rushby is the internationally-published, award-winning author of over twenty novels. Her Middle Grade novels include The Turnkey series (The Turnkey, The Seven Keys), The Mulberry Tree, When this Bell Rings and her latest novel, The Ghost Locket. Her new junior fiction illustrated series, The Wish Sisters, is perfect for readers in Prep to year three.
Allison is currently offering one hour author talks - See the Workshops and Talks Tab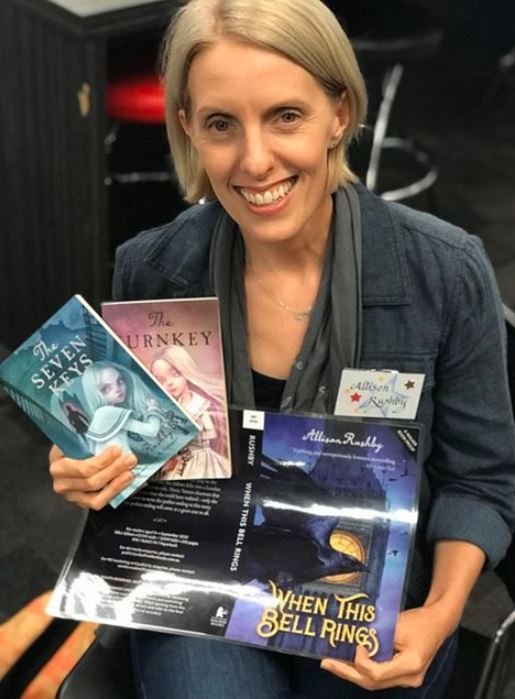 Release Your Inner Writer: Ten Tips and Tricks to Coax out the Writer Within
(Year 5 and 6, focussing on Allison's Middle Grade books for readers 8-12 years)
Writing – great writing – does not come easily. And some writing days are harder than others. This is true not just for beginner writers, but for authors, too. So how do you work past that place where your mind is blank and spring cleaning your room is starting to look like a really good idea? How do you coax out the writer within?
In Release your Inner Writer: Ten Tips and Tricks to Coax out the Writer Within, award-winning author Allison Rushby gives primary students some new skills to put in their writer's toolbox. From becoming an idea hunter with a dedicated ideas notebook to using programmes like Written? Kitten! (who wouldn't want to write when you get a new picture of a kitten every 100 words?), young writers will discover lots of new ways to find ideas, get writing and keep writing.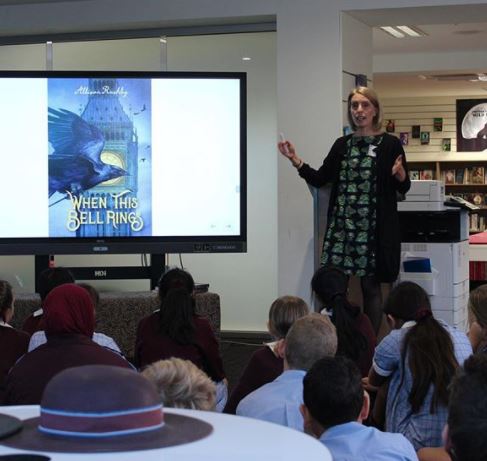 A Story is Like a Jigsaw Puzzle
(Prep to year 3, focussing on The Wish Sisters series for readers 6-8 years)
Join award-winning children's author Allison Rushby as she explains how a story is like a jigsaw puzzle and shows young readers how they can start to piece together their own story puzzles too.
Testimonials
Allison was engaging with both parents and students at our extracurricular book club. Her presentation was interesting, and Allison was asked many many questions and eagerly responded to every one of them. Allison is a delightful guest, and I would recommend her to any school, library or book club.

Milton State School - November, 2023

We loved having Allison visit, the kids were engaged and the content was wonderful.

Haigslea State School - August 2022